Students and teachers. Welcome to KnowBC.
The BC Educational Resource Acquisition Consortium (ERAC) has licensed access to KnowBC for its member schools and school districts.
View a list of schools that subscribe to KnowBC on your behalf. If your school is on the list, you can use KnowBC at school and at home. Ask your teacher how to log in at home and at school, or view our Connect to KnowBC FAQ.
If your school does not subscribe to KnowBC and you would like free access to KnowBC, please contact your teacher, or send us an email at knowbc@harbourpublishing.com. We will contact your school so that it can subscribe to KnowBC on your behalf. Please include your name, your email address, the name of your school and where it is located (city and address if available).
If you have your login information, click here to login.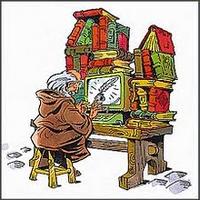 The KnowBC blog is a gathering place for discussion about everything to do with life in BC: cultural, historical, economic and political. The blog is administered by Dan Francis, editor of the Encyclopedia of British Columbia, along with publisher Howard White.
Enter KnowBC blog
Nous sommes heureux de mettre à votre disposition une collection agrandissant d'articles en français de l'Encyclopédie de la Colombie-Britannique. En ce moment vous trouverez des essais au sujet de l'Histoire de la Colombie-Britannique, la ville de Vancouver, et
la ville de Victoria.
British Columbia's colourful story has been told many times, but until now no one has attempted to relate the chronicle specifically for young readers. From the gold rush to the Gumboot Navy and from "bride ships" to W.A.C. Bennett, BC history comes alive in this highly illustrated and vivid account by award-winning writer and historian Daniel Francis. Enter Far West
For Teachers

Since its online debut in 2001, the EBC has proved a valuable resource for students and teachers in BC. We are pleased to present this teachers' resource as a guide for educators and to highlight recommended teaching strategies and classroom applications.

[enter here]

Did You Know?

Did you know that Simon Gunanoot, a Gitksan trapper accused of murder, remained on the run from the law for thirteen years (1906-1919) before he finally gave himself up, stood trial and was acquitted?

[enter here]