Students and Teachers. Welcome to KnowBC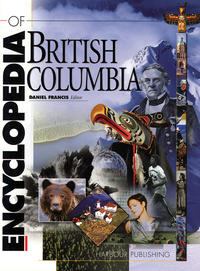 The Encyclopedia of British Columbia is the definitive reference work on BC. With more than 4,000 entries and 1,500 accompanying photographs, maps, charts and tables, as well as sound and video clips, EBC is the source of readable and authoritative information on all the significant BC people, places and things.
Originally a bestselling 824-page book, the Encyclopedia of BC is now available exclusively online, allowing for easy access to continually updated information and an expanding database of articles. [Read more] [Enter]
The Encyclopedia of Raincoast Place Names

The Encyclopedia of Raincoast Place Names: A Complete Reference to Coastal British Columbia is an indispensable companion and an essential reference for anyone interested in British Columbia history. Read details of the intriguing stories behind more than 5,000 BC coast places: who bestowed the names and why, and what they reveal. [Read more] [Enter]

Marine Life of the Pacific Northwest

The most comprehensive collection of photographs of Pacific Northwest marine life ever published, with more than 1,400 saltwater plants and animals and 1,700 superb photographs. A must-have resource for serious biologists, scuba divers, beachcombers and anyone interested in marine life and beautiful underwater photography. [Read more] [Enter]

Raincoast Chronicles 20: Lilies and Fireweed: Frontier Women of British Columbia

From fearless immigrants to indigenous women in the workforce, award-winning journalist Stephen Hume unmasks the stories of British Columbia's Frontier Women. Abounding with historical photographs and rare glimpses into the daring, and often difficult, lives of pioneering women, Lilies and Fireweed reveals the voices and hands of women who helped shape and build British Columbia. [Read more] [Enter]

Far West: The Story of British Columbia

British Columbia's colourful story has been told many times, but until now no one has attempted to relate the chronicle specifically for young readers. From the gold rush to the Gumboot Navy and from "bride ships" to W.A.C. Bennett, BC history comes alive in this highly illustrated and vivid account by award-winning writer and historian Daniel Francis. [Read more] [Enter]

Where Mountains Meet the Sea: The History of Coastal British Columbia

Where Mountains Meet the Sea is a unique history of coastal British Columbia being written and published in installments online by the editor of the Encyclopedia of British Columbia, Daniel Francis. It will eventually tell the story of the coast from the arrival of the first European explorers right up to the present day. [Read more] [Enter]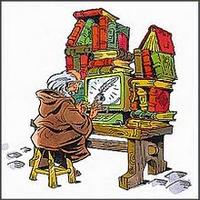 The KnowBC blog is a gathering place for discussion about everything to do with life in BC: cultural, historical, economic and political. The blog is administered by Dan Francis, editor of the Encyclopedia of British Columbia, along with publisher Howard White.
Enter KnowBC blog
Nous sommes heureux de mettre à votre disposition une collection agrandissant d'articles en français de l'Encyclopédie de la Colombie-Britannique. En ce moment vous trouverez des essais au sujet de l'Histoire de la Colombie-Britannique, la ville de Vancouver, et
la ville de Victoria.
British Columbia's colourful story has been told many times, but until now no one has attempted to relate the chronicle specifically for young readers. From the gold rush to the Gumboot Navy and from "bride ships" to W.A.C. Bennett, BC history comes alive in this highly illustrated and vivid account by award-winning writer and historian Daniel Francis. Enter Far West
For Teachers

Since its online debut in 2001, the EBC has proved a valuable resource for students and teachers in BC. We are pleased to present this teachers' resource as a guide for educators and to highlight recommended teaching strategies and classroom applications.

[enter here]

Did You Know?

Did you know that Simon Gunanoot, a Gitksan trapper accused of murder, remained on the run from the law for thirteen years (1906-1919) before he finally gave himself up, stood trial and was acquitted?

[enter here]