About the Encyclopedia of BC
For the first time, everything you always wanted to know about BC is gathered together in one place!
No need to search a vast library, the EBC has it all at your fingertips. What makes the EBC even better is the wealth of special local information and BC lore—all those details that make BC the weird and wonderful place it is.
The EBC is produced by Harbour Publishing, an award-winning, independent, 100% BC-owned publisher of books on BC history, culture and resources, with over 600 titles to its credit.
Each entry and feature essay has been researched and written by an expert in the field, reviewed by other experts, and edited and fact-checked by our team of editors. Editorial Director Daniel Francis has co-ordinated this work, undertaken by more than 200 distinguished BC citizens: authors, historians, economists, scientists, business and labour leaders, professionals and other experts.
The EBC tells the story of BC through a collection of fascinating and useful facts. It includes articles on every established community in the province, large and small, past and present. Editorial Director Daniel Francis has travelled extensively throughout BC in order to ensure complete coverage of local features, people and events. He and the editorial team of the EBC have worked closely with local experts from across the province to research, write and check articles and statistics.
There are more than 4,000 entries on people, places and things British Columbian: land and wildlife; Aboriginal history and culture; history and government; business, industry and labour; arts and culture; science and technology; transportation and communication; and BC peoples.
The EBC contains some 1,500 archival and contemporary photographs. Maps, charts, graphs and tables appear throughout the encyclopedia for quick and detailed reference on everything from the Cordilleran Ice Sheet, to BC election results, to lighthouses of the coast.
The EBC also includes six feature essays on major topics: Economy, First Nations, History, Literature, Natural History and Physical Geography. These longer essays, together with a concise index and thousands of cross-references within articles, guide readers and researchers to everything the EBC has to offer on a given subject.
The EBC is presented in a fully interactive environment with sophisticated data searching capabilities. It also includes sound and video clips, among them birdsong, correct pronunciations of First Nations place names, film footage of early 20th-century BC life, a rock video or two, and lots of other blasts from the past—and the present.
It began twelve years ago when Vicke Bassewitz, a BC librarian, showed a copy of The California Compendium, an encyclopedia of the state, to Howard White at Harbour Publishing. White had long wanted to publish a definitive reference work on BC, and he and Bassewitz collaborated on the early planning for an encyclopedia of British Columbia.
The project gathered steam when Daniel Francis joined as Editorial Director in the early 1990s. Francis is a historian with an MA in Canadian studies, author of 6 social studies textbooks produced for Ontario, Manitoba and BC, and 10 trade books on Canadian history, most recently National Dreams: Myth, Memory and the Canadian Imagination. He is an editor with Geist magazine and has served on the executive of the Writers' Union of Canada, the BC Federation of Writers, the Vancouver Word on the Street Festival and the West Coast Book Prizes Society. Francis has a wealth of experience with large publishing projects. From 1985 to 1987 he was Editorial Director of the Horizon Canada project, an illustrated bilingual popular history of Canada. He was a contributor to the Canadian Encyclopedia and a contributing editor to the Junior Encyclopedia of Canada.
For ten years Francis worked closely with the editorial team at Harbour and more than 200 contributors throughout BC to compile some 4,000 entries for the EBC. He made it a priority to work directly with British Columbians in many areas of the province, and travelled extensively throughout BC to ensure complete coverage of local features, people and events.
Articles were prepared for several working subject categories and were selected for inclusion in the EBC by the editors, with the guidance of a special Board of Advisors who provided broad direction on the content of the EBC. Contributors include many of British Columbia's most distinguished experts and authorities.
All EBC articles were then reviewed carefully by experts and by the EBC editorial team.
In September 2000, after ten years of work by Francis and the EBC editorial, production, marketing and administration teams, the first edition of the Encyclopedia of BC was published as a sumptuous full-colour 824-page book and companion CD-ROM. The critics raved and British Columbians snapped up their copies so fast the EBC was rushed back into print four weeks after it was published. The EBC had become a BC-grown success story of the best kind.
But the EBC team has not stopped working. As British Columbians have discovered the EBC and delved into it, updated information and ideas for new articles have flowed in. Staff and contributing editors are hard at work compiling updates and new articles and images. These appear regularly in the online edition of the EBC. The process of creating a definitive reference work for the province is never-ending, and that's half the fun of it.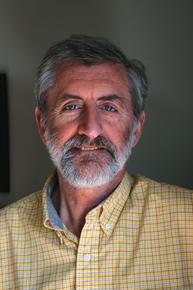 Daniel Francis, editor of the award-winning Encyclopedia of British Columbia, is a historian with an MA in Canadian Studies and the author of six social studies textbooks produced for Ontario, Manitoba and BC. He is also the author of numerous books on Canadian history, including National Dreams: Myth, Memory and Canadian History; The Imaginary Indian: The Image of the Indian in Canadian Culture; Imagining Ourselves: Classics of Canadian Non-fiction; A Road for Canada: The Illustrated Story of the Trans-Canada Highway; Far West: The Story of British Columbia; and LD: Mayor Louis Taylor and the Rise of Vancouver, which won the City of Vancouver Book Award in 2004. He has served on the executive of the Writers' Union of Canada, the BC Federation of Writers, the Vancouver Word on the Street Festival and the West Coast Book Prizes Society. Francis has a wealth of experience creating large reference projects. From 1984 to 1987 he was Editorial Director of the Horizon Canada project, an encyclopedic bilingual history of Canada. He was also a contributor to the Canadian Encyclopedia (1985 and 1988) and Contributing Editor of the Junior Encyclopedia of Canada. He lives in North Vancouver, BC.
Harbour Publishing is an award-winning independent book publisher owned and operated by Howard and Mary White.
The company was established in 1974 and is based on British Columbia's Sunshine Coast. Harbour is well known for Raincoast Chronicles, a series of anthologies on BC coast history and culture, of which twenty have now been produced. Harbour is also the publisher of over five hundred titles in various genres, including The Encyclopedia of British Columbia; the bestselling Fishing With John by Edith Iglauer; Governor General's Award-winning The Fly in Autumn by David Zieroth; and many other prize-winning books, including The Encyclopedia of Raincoast Place Names: A Complete Reference to Coastal British Columbia, Simon Fraser: In Search of Modern British Columbia, A Stain Upon the Sea: West Coast Salmon Farming, Birds of the Raincoast: Habits & Habitat and The Great Bear Rainforest: Canada's Forgotten Coast.
Other well-known Harbour authors are Patrick Lane, one of Canada's pre-eminent poets; Arthur Black, beloved humorist and author of Pitch Black, which won the Stephen Leacock Medal for Humour; Carolyn Herriot, organic gardening guru and author of the national bestseller The Zero-Mile Diet: A Year-Round Guide to Growing Organic Food; Mike McCardell, whose bestselling books have raised over $65,000 for Variety—The Children's Charity of BC; Anne Cameron, the bestselling novelist; Meg Hickling, children's book author; the late Al Purdy, recipient of the Governor General's Award and member of the Order of Canada; and Chris Czajkowski, Canada's favourite wilderness dweller.
The Canadian Historical Association has cited publisher Howard White as "a tireless promoter and creator of quality British Columbia regional history," recognizing that Harbour Publishing "has nurtured and brought into being a remarkable range of works that capture the essence of British Columbia."
White is also an award-winning writer of fiction, non-fiction, poetry, articles and essays. His book Writing in the Rain won the Stephen Leacock Medal for Humour, and he has also been awarded a Canadian Media Club Prize, the Eaton's BC Book Award, the Canadian Historical Society Career Award and the Roderick Haig-Brown Regional Prize, among others. He is a member of the Order of British Columbia and the Order of Canada, and in 2003 received an honorary Doctorate of Law from the University of Victoria.
Most people, on hearing of the Encyclopedia of British Columbia, have had one of two reactions. The first—and, I would like to think, most common—is "At last. What a wonderful idea." The second is less definite and usually begins with the question "What will be in it?" Initially this struck me as odd, since by definition an encyclopedia has everything in it. It is, after all, made from two Greek words meaning "to encircle knowledge." But the waters have been much muddied by such usages as the "Encyclopedia of Hockey," or the "Encyclopedia of Hunting and Gathering," which contrive to reduce that most inclusive of concepts to something highly exclusive. We are not entirely innocent on that score, since our encyclopedia excludes everything that is unconnected with BC. But within the realm of Canada's westernmost province our intention has been to encircle all subjects: everything from BC soup to BC nuts.
The next most common question is "Oh. Do we need that?" We do, on several counts. First, the EBC provides practical information you can't conveniently get elsewhere, and will rival the phone book as a useful reference for anybody in BC or dealing with BC. But we have an ulterior motive that goes beyond practicality, and you will be able to tell what it is just by flipping through a few hundred pages. Even after having laboured for ten years to bring all these scattered bits of data together, we find ourselves awed by what it mounts up to now that it is collected and bound. You simply can't leaf through it without being struck by what a remarkable place BC is: how vast, how various, how unique. It is for this reason as much as any other—to show that not only does British Columbia occupy one of the world's most remarkable landscapes, but also it is the site of equally remarkable human doings—that we have compiled this massive work.
Some may consider the point sufficiently obvious as to make the effort unnecessary, and we wish that were so. But it is our experience here at Harbour Publishing, even after having published some 350 books on BC, that our own story is actually losing ground in the forefront of the public mind, especially among young people. As communications become more and more globalized, there is less and less place for local knowledge. Our hope is that by placing the essentials of the BC story in this concise, accessible form and by making it available not just in one handy volume but also in electronic media (www.knowbc.com), we will provide basic BC knowledge with the kind of state-of-the-art vehicle it needs to keep pace on the information highway.
To be the first to do anything is both a privilege and a peril. It is a privilege to be first to arrive at the place of asking "Who are BC's most important writers/athletes/high-tech corporations?" but it is also a terrible responsibility to have to carve the first path through so much new territory, knowing how closely one's choices will be scrutinized by those who follow. It is a challenge that backed me off for years, drawn though I was to the idea of an encyclopedia. The project would have remained in the daydream state had it not been for Daniel Francis. Dan, in addition to writing twelve books, worked on the first and second editions of the Hurtig Canadian Encyclopedia and the Hurtig Junior Encyclopedia of Canada, and served as editorial director of the encyclopedic Horizon Canada illustrated history project. Dan had learned many things from this experience, but the chief thing was not to be intimidated by that word "encyclopedia." He agreed to come aboard as editorial director of the EBC in 1990, and before we knew it he had either written or assigned 2,000 articles and the book was halfway to completion. It was only then that I fully began to understand that our dream was headed for reality. Now that it has completed that journey, I have no hesitation in saying the one person most responsible is Daniel Francis, without whose great experience, enormous productivity and weakness for unlikely causes the EBC would never have come to be.
Several others deserve mention for contributions far beyond the call of duty. First Mary Schendlinger, managing editor, whose dedication to editorial quality is such that I began to understand it as more of a religion than a discipline. On the same plane is Peter Robson, production manager, whose dedication to assembling and deploying the galaxy of illustrations, charts, graphs and other manifold moving parts at times approached the obsessive, and was still not a bit less than the task demanded. Craig Riggs had the double duty of leading the marketing team and also directing the interactive effort, and handled both with competence and aplomb.
In a groundbreaking project such as this, it was especially valuable to have the support of some highly respected professionals in the scholarly and archival fields to assure us that what we envisioned was do-able and worth doing. Jean Barman, BC historian supreme, author of The West Beyond the West and co-editor of BC Studies in addition to serving as history advisor of the EBC, gave the project her formidable backing from inception to completion. The same can be said of Rowland Lorimer, Director of the Canadian Centre for Studies in Publishing at Simon Fraser University, and the matchless George Brandak, who with his colleague Brenda Peterson marshalled the invaluable resources of the University of BC Library, Special Collections & University Archives Divison, behind the project. The Hon Andrew Petter, then BC Minister of Advanced Education, and the Hon Ian Waddell, BC Minister of Small Business, Culture and Tourism, both took personal interest in the project and gave crucial assistance. Our subject advisors, Jean Barman, Richard Cannings, Ken Drushka, Mark Leier, Ken MacLeod, Charles Menzies, Jock Munro, Jay Powell, Peter Robson, June Ryder, Andrew Scott, Martin Segger and Silas White, each a leading authority in his/her field, graced the project with their presence and made contributions far beyond anything we had a right to expect. I want also to extend my thanks to James Marsh, editor of The Canadian Encyclopedia, and Michael Francis, both of whom were unstinting with their advice.
The EBC would not be what it is if not for a large group of enthusiastic professionals who came forward and generously offered special skills and resources, from the photographers Rick Blacklaws, Roy Luckow and Philip Stone to Reimut Lieder of Image Makers, to naturalist extraordinaire R. Wayne Campbell to military history specialist Ken MacLeod to art scholar Martin Segger to labour historian Mark Leier to sports experts Fred Hume, Mike Harling, Jim Kearney and Clancy Loranger. These and dozens like them gave freely of their time, asking no reward except to have a hand in giving their province an encyclopedia worthy of its name. In addition hundreds of interested citizens from all over BC rallied round the project from the earliest stages, offering rare knowledge, writing up local histories, offering family photos, researching obscure topics, vetting endless materials. Their faith buoyed us on bad days.
Even with the best efforts of all its supporters, the long task of research and writing could not have been completed without external financial assistance, and that was provided first and foremost by BC Hydro & Power Authority and the Insurance Corporation of BC, whose chairmen, Bryan Smith and Robert Williams, are both men of letters as well as action and became early and committed advocates of the EBC. Another key corporate sponsor was CBC Television of Vancouver, under the direction of Rae Hull, whose film and video archives are a national treasure. The interactive edition of the EBC would not have been possible without the support of the Telus New Media and Broadcast Fund and Telefilm Canada Multimedia Fund. The BC Ministry of Education: Curriculum Branch provided special funding for placing the encyclopedia in BC schools.
The daunting process of reinventing the written encyclopedia as an interactive work was made immeasurably more manageable by the vision and experience of Steven Forth, CEO of DNA Media Inc, whose great enthusiasm for the project urged us on and found the right path around many obstacles. The creation of the interactive edition was very much a collaboration between Harbour Publishing and DNA Media, and I am grateful for the contributions made by an excellent DNA team headed first by Marek Gronowski, then by Ian Kupczyk.
When Howard White and I embarked on the Encyclopedia of British Columbia, we imagined a convenient reference work containing basic information about the province and geared to general readers. Our modest intention was to put an entire library between the covers of a single book: a work that included all aspects of life in the province, from prehistory to the present. The arts, sciences, First Nations cultures, sports, prominent people and places, history, geography, religions and industries—all are important and, we felt, deserved to be covered in a comprehensive encyclopedia about the place. It seemed like a straightforward enough job. After all, I'd grown up here. Surely I knew most of what there was to know already. In my naivete, I expected to be finished in a couple of years.
As things turned out, a decade has passed since Howard and I began. During that time I discovered just how diverse, and fascinating, a place British Columbia is. I read hundreds of books about the province, and still did not exhaust the subject. I consulted scores of experts on every conceivable aspect of life in BC, from abalone to Nanaimo bars to rum-runners right on through the alphabet to the acclaimed bassoonist George Zukerman. At the same time I made several excursions up the coast and into the Interior—by car, airplane, ferry and sailboat—visiting smaller communities and exploring the different regions that make up the provincial mosaic. On Vancouver Island I stayed overnight in the former home of the famed nature writer Roderick Haig-Brown, the only historic site I know of that doubles as a bed and breakfast. Outside of Bella Coola my battered old Honda laboured up the infamous Big Hill, still unpaved and as terrifying as on the day it opened to traffic in 1953, to reach the stunningly beautiful Chilcotin plateau. At Hudson's Hope I plunged underground into the bowels of the W.A.C. Bennett Dam to view the giant turbines that generate close to 30 percent of the province's hydroelectricity. I saw whales in the Inside Passage, hoodoos at Farwell Canyon, the largest tree crusher in the world at Mackenzie, the open Pacific breaking onto the stone beach at Yuquot, the world's tallest totem pole at Alert Bay, the site of the Last Spike at Craigellachie, a historic salmon cannery at Port Edward, the goats on the roof at Coombs. And each time I returned home feeling I had hardly scratched the surface, there was so much still to see. Meanwhile the digital age had arrived, and we wanted to present all the information we had gathered in all possible media, to make the encyclopedia available to everyone. The book, CD-ROM and online editions of the EBC are the result.
The story of British Columbia is complex and diverse. To help us decide what subjects should be included, we assembled a team of knowledgeable advisors, experts with long experience in their fields, who helped us to identify the most important BC people, places and events. With that outline we went about gathering more details, with the objective of providing useful information without becoming too technical or arcane. We were also concerned to make the EBC an encyclopedia for all British Columbians, wherever they happen to live. Too often British Columbia is considered to be synonymous with its southwest corner. We wanted to be sure to include the other three-quarters of the province, and to this end we consulted people in all the different regions to make sure that the EBC did justice to their areas. Many subjects are not specific to BC. Butterflies, for example, occur almost everywhere, as do whales and forest fires. However, BC does have its own species of butterflies, its own populations of whales and its own pattern of forest fires. In every EBC article, it is that local aspect of the subject that is emphasized; so that, for instance, the biographical article on the explorer Alexander Mackenzie concentrates on his expedition west of the Rocky Mountains, and the article on filmmaking is about the industry as it has evolved in "Hollywood North." There are other encyclopedias about the world, and about Canada; the EBC is the only one that takes British Columbia as its focus.
The EBC contains much that a reader will expect to find in a general knowledge encyclopedia. There are articles on every premier and lieutenant governor, every significant animal species and every populated place, and articles on writers, visual and performing artists, major businesses and industries, ethnic and religious groups and so on. But there are also many articles on topics that are unique to BC and reflect the singular, sometimes quirky, character of the province: Ogopogo and sasquatch, Chinook jargon, float houses, rain forests, A-frame logging, Baby Duck, argillite, Lotus Land, the Flying Seven and many others like them. Most of the articles were written by the staff of the EBC. Many others were written by experts in the field. Every article was then reviewed by a knowledgeable expert to ensure that subjects were treated fairly and comprehensively and that the information in the EBC is as reliable and objective as we can possibly make it. Contributors were allowed to express opinions—their own or someone else's—but they were asked to balance their articles by presenting opposing points of view. The EBC is a source of information, not a forum for pleading causes.
I want to express my special thanks to Howard White, without whom the EBC would never have been published, or put online, because I am quite sure that I never would have found another publisher with enough faith in the idea to give it a try. Howard's urgent belief that the story of BC must be told and preserved inspires the Encyclopedia of BC, just as it does all the books produced by Harbour Publishing. I am grateful to have had the opportunity to work with him and with the dedicated people in his company.
Advisory Board
The EBC Advisory Board was established to offer broad direction and general advice on the content of the Encyclopedia of British Columbia.
Jean Barman, Ed. D.
Editor of BC Studies, Professor of Educational Studies, University of BC
Barry Broadfoot, C.M. LL.D.
Author
Senator Pat Carney, LL.D.
Adjunct Professor of Community and Regional Planning, University of BC
Celia Duthie, LL.D.
Bookseller
Arthur Erickson, C.C., LL.D. D. Litt D. Eng.
Architect
Rowland Lorimer, Ph.D.
Professor and Director, Canadian Centre for Studies in Publishing, Simon Fraser University
Peter C. Newman, C.C. LL.D. D. Litt.
Author
Jay Powell, Ph.D.
Assistant Professor Emeritus, Department of Anthropology, University of BC
Subject Consultants
Subject consultants play important roles in guiding the EBC editors with respect to specific categories:
History: Jean Barman, Ed.D.
Natural History: Richard Cannings, M.Sc.
Biologist and author
Forestry: Ken Drushka
Author
First Nations: Charles Menzies, Ph.D.
Assistant Professor of Anthropology, University of BC;
Jay Powell, Ph.D.
Economy: Jock Munro, D.B.A.
Professor of Economics, Simon Fraser University
Fisheries: Peter Robson
Journalist
Geography: June Ryder, Ph.D.
Adjunct Professor of Geography, University of BC
Places: Andrew Scott, M.A.
Author
Sports: Silas White, B.A.
Author
Military: Ken McLeod, M.Ed.
Educator and historian
Labour: Mark Leier, Ph.D.
Associate Professor of History, Simon Fraser University
Visual Arts: Martin Segger, M.Phil.
Director and Curator, Maltwood Art Museum and Gallery, Adjunct Professor of Canadian Arts & Architecture, University of Victoria
Contributors
Arts, Architecture and Culture
Barbara Clausen, David R. Conn, Karen Duffek, Ed Gould, Mike Harling, Jim Hoffman, Edith Iglauer, Peggy Imredy, Patrick Lane, David Lee, Sharon McGowan, David Mattison, Ted Mills, Stephen Osborne, Ann Pollock, Red Robinson, Norbert Ruebsaat, Sheryl Salloum, Karen Schendlinger, Minna Schendlinger, Bill Schermbrucker, Doris Shadbolt, Sid Tafler, Peggy Thompson, Alan Twigg, Michael Walsh, Frances Wasserlein, Robert D. Watt, Tony Westbridge, Hildegarde Westerkamp, Tom Woods, Max Wyman, Norman Young.
Business, Industry and Labour
Barry Ackerman, Robert Allington, Craig Aspinall, George Barber, David Barr, BC Ministry of Fisheries, BC Salmon Farmers' Association, Emil Bjarnason, Constance Brissenden, Parzival Copes, Peter Corley-Smith, Gordon Curry, Jan DeGrass, Michel Drouin, Derek Fairbridge, Fisheries and Oceans Canada, Terry Glavin, Bud Graham, Neil Gray, Lewis Green, Ian F. Greenwood, Alan Haig-Brown, Herschel Hardin, Jay Hartling, S.C. Heal, International Pacific Halibut Commission, Vickie Jensen, Nancy Knickerbocker, Athol Laing, David Lane, Deb Logan, Brian Ludwig, Shane McCune, Francis Mansbridge, Ken Mather, Carmen Matthews, Geoff Meggs, Rob Morris, Don Pepper, Mike Poole, David Rahn, Jack Schofield, Will and Heidi Soltau, David Spalding, Duncan Stacey, John Stuart, Carol Swann, Terry Tarita, Blair Trousdale, Robert Turner, Bruce Turris, Daniel Ware, Jane Watt, Tom Wayman, John Willow, Ed Zyblut.
First Nations
Howard Adams, Roy Carlson, Karen Duffek, Ken Favrholdt, Stephen Hume, Peter Macnair, Kerry Mason, Ralph Maud, Alex Rose.
Government, Politics and History
John Atkin, Jamie Boyd, Brian Burtch, Veronica Delorme, Patrick Dunae, Ron Dutton, Clayton Evans, Russ Francis, Lyn Gough, Jacqueline Gresko, Bob Griffin, Peter Hebb, Irene Howard, Robin Inglis, Hugh Johnston, Keith Keller, Yvonne Klan, John MacDonald, Robert McDonald, Edward McDonnell, Evelyn Peters McLellan, Gary Mitchell, Stephen Owen, John Plant, Bill Quackenbush, Toby Rainy, Patricia Roy, Charmaine Saulnier, David Schreck, Sandy Shreve, Freeman Tovell, Anna Tremere, Bruce Watson.
Peoples and Communities
Edward L. Affleck, Doreen Armitage, Graeme Balcom, Stewart Beaveridge, Lynn Blake, Peter Botham, Roger G. Burrows, Ken Campbell, John Cherrington, Michael Clague, Tracy Cooper, Roy Crowe, Ray Culos, Bill Dale, Kathleen Dalzell, Esther Darlington, Chuck Davis, Ruth Derksen Siemens, Phinder Dulai, Fran Duncan, Gail Edwards, Bob Ellenton, Ken Ellison, Shannon Emmerson, Derek Fairbridge, Marvin Fennessy, Diana French, David Goa, David Gregory, Tom Henry, Margaret Horsfield, Helen Inglis, Peter Jacobi, Sarjeet Singh Jagpal, Charlie Kadota, Diane Kadota, Leslie Kemp, David C.Y. Lai, Martin Lynch, Jack McIntosh, Dianne Mackay, Jill Mandrake, Ralph Maud, Susan Mayse, Jim Miller, Naomi Miller, Faith Moosang, John Morton, Jeremy Mouat, Bet Oliver, Stephen R. Pacholuk, Rosemarie Parent, Ajmer Rode, Andrew Scott, Wendy Scott, Cyril Shelford, Karen Southern, Jon Swainger, Don Tarassof, Jeanette Taylor, Leona Taylor, Adam Waldie, Tom Wayman, Ron Welwood, Paula Wild, Jim Wong-Chu.
Science and the Natural World
T.C. Brayshaw, Peter Caverhill, Dennis Chalmers, John Clague, Derek Fairbridge, John Ford, Howard Freeland, Chris Gainor, Kim Goldberg, Crispin S. Guppy, Rick Harbo, W.G. Hastings, Michael W. Hawkes, Rick Hudson, Andy Lamb, Colin Levings, Rolf Ludvigsen, Andy MacKinnon, Ron McLeod, Dan Moore, Jim Morison, Maggie Paquet, Guy Robertson, Marvin Roseanu, Hans Roemer, Klaus Schallie, Duane Sept, Bill Shaw, Claire Sowerbutt, Carol Swann, John Trelawny, Daniel Ware, Jim Woodey.
Sports
Alpine Canada, Peter Andrews, George Angelomatis, Don Arnold, Lorne Atkinson, John Baldwin, Basketball BC, BC Golf House, BC Lions, BC Sports Hall of Fame, Rudy Bianco, Alan Blair, Gordie Bowles, Chad Brealey, Harold Bridge, Judy Broom, Dave Brown, Roger M. Brunt, Canadian Lacrosse Hall of Fame, Sandy Chevallier, Doug Clement, Jeff Cross, Steve Daniel, Mark Dawson, Clive Dheensaw, Alan Douglas, Bruce Fairley, Bert Fergus, Martha Fournier, Patrick Francis, Jimmy Gallagher, Joe Hailey, Mike Harling, Tom Hawthorn, Dan Hawthorne, Shirley Hewitt, Shirley Hills, Horse Council of BC, Graham Houston, Fred Hume, Norm Jewison, Tom Johnson, Mike Jones, Jim Kearney, Jack Kelso, Lyle Knight, John Kootnekoff, Kit Krieger, Jack Kyle, Geoff LaCasse, Bob Lenarduzzi, Clancy Loranger, John McBride, Archie McDonald, Neil McEvoy, Kevin McLane, Joan McMaster, Bill McNulty, Harold Mann, Ian Michaud, Jim Miller, Buzz Moore, Linda Moore, Margaret O'Reilly, John O'Shea, Tommy Paonessa, Marina Percy, Brian Pound, Fraser Pullen, Raiden, Nancy Greene Raine, Mike Riste, Jim Robson, Barbara Schrodt, Chic Scott, Flynn Sedden, Don Serl, Wendy Sewell, Paddy Sherman, Ken and Kathy Shields, Stan Shillington, Stanley F. Smith, Sport BC, Stan Stewardson, Annis Stukus, Roger Sumner, Derek A. Swain, Rikk Taylor, UBC Sports Hall of Fame, Vancouver Canucks, Vancouver 86ers, Vancouver Grizzlies, Ken Winslade, John Wirtanen.
As well, many individuals, museums and archives helped to collect and secure permissions for the hundreds of photographs, illustrations, sound and video clips that are such an important feature of the EBC in both book and interactive editions.
They are Kelly Nolin at BC Archives; Liz Shorten at the BC Film Commission; Alice To at BC Film; Wayne Cousins and BC Hydro; Sherry Elchuk and the BC Museum of Mining; Kim Blake at Bruce Allen Talent; Eva Campbell; R. Wayne Campbell; Colin Preston and Janet Howey at CBC Vancouver; Kea Barker, Carol Vanelli and Alice Nellestijn at Cominco; Sue Kerr and Communication Design; Lisa Hayden at the David Suzuki Foundation; Alix Dunham; Derek Fairbridge; Sarah Goodman at Forest Alliance of BC; Miranda Holmes at Greenpeace; Connie Baxter, Chris Bogan and Lynn Waller at the Gulf of Georgia Cannery National Historic Site; Pam Kaatz and Bill Ahrens of Howe Sound Pulp and Paper; Jeff Edwards at Lakeside Studios; the staff at the Museum of Anthropology; Alexandria Stuart and Christina Dunkley at Nettwerk Productions; the Outdoor Recreation Council of BC; Kate Bird at Pacific Press; Malcolm Earle at Rainmaker Digital Productions; Gerry Truscott and Dan Savard at the Royal BC Museum; George Brandak at the UBC Library, Special Collections; the staff at the Vancouver Public Library; Hildegarde Westerkamp of the World Soundscape Project; Jennifer Jackiw and Tony Westbridge of Westbridge Fine Art; Sue Fox, Paul George and Joe Foy at the Western Canada Wilderness Committee; Western Forest Products and Diane Gudlaugsson; Whistler's Director of Communications Connie Rabold.
The work of many BC photographers is featured throughout the Encyclopedia of BC; credits appear in photo captions. Photographers and agencies who were particularly generous in providing photographs for the Encyclopedia include Rick Blacklaws, R. Wayne Campbell, Reimut Lieder of Image Makers, Roy Luckow, Eliza Massey, Malcolm Parry, Barry Peterson and Blaise Enright-Peterson, Hans Roemer and Alan Twigg.
Special thanks to Robert Dubberley, Michael Francis, Larry Kuehn, Ken Norton, Doug Plant, Nora D. Randall, Sandra Smith, Harvey Thommasen, Patrick C. Trelawny, Drew Ann Wake.