About Lilies and Fireweed
Raincoast Chronicles 20, Lilies and Fireweed: Frontier Women of British Columbia is the latest classic from Harbour Publishing. When the first edition of Raincoast Chronicles was produced by a couple of novice publishers in the unlikely location of Pender Harbour in 1972, it boldly announced that it was going "to put BC character on the record." Printed in sepia ink and decorated with the rococo flourishes characteristic of that extravagant era, the unclassifiable journal-cum-serial-book about life on the BC coast struck a nerve and in time became something very close to what it set out to be—a touchstone of BC identity. Soon the term "Raincoast," which had been coined by the editors, was appearing on boats, puppet theatres, interior decorating firms and at least one other publishing enterprise.
The publication proved popular enough that by the time the fifth number was on the stands the previous four were sold out, and publishers Howard and Mary White were left pondering how to deal with the continuing clamour for back issues. Ignoring the advice of more experienced heads, they decided to reissue the first five numbers of their rather eccentric paperback series in one bound volume—in hardcover yet. They gave it the enigmatic title Raincoast Chronicles First Five. It went on to become one of the most popular books ever published in BC and is still rumbling along in its 14th printing—a certified BC classic. That set the pattern and every succeeding group of five single editions have been gathered and bound with the titles Raincoast Chronicles Six/Ten, Raincoast Chronicles Eleven Up, and now Raincoast Chronicles Fourth Five.
By far the largest of the collections at 420 pages, Fourth Five collects the complete Raincoast Chronicles 16, 17, 18, 19, and 20 and is living proof that some things just keep getting better. Containing 32 inimitable stories, from poems and articles, the volume expounds on such diverse matters as supernatural deer, the cannery village of Ceepeecee, fishing-fleet superstitions and the coveted recipe for donkey boiler coffee. Writers include coast favourites Howard White, Doreen Armitage, Tom Henry, Dick Hammond, Vickie Jensen and Bus Griffiths. As a bonus, this collection includes two longer features: one on the history of Telegraph Cove, BC, by Pat Wastell Norris and one on the frontier women of BC by Stephen Hume, the latter of which is reproduced here.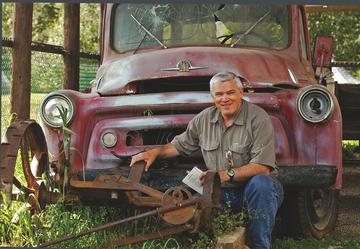 Stephen Hume was raised in fishing, farming and logging communities across Alberta and BC and studied at the University of Victoria. A journalist for 45 years, he was editor-in-chief at the Edmonton Journal before returning to BC and the Vancouver Sun, where he has been columnist and senior writer for 20 years. Hume has won more than a dozen awards for his poetry, essays and journalism, including the Writers Guild of Alberta Literary Award, the Southam President's Award, the Marjorie Nichols Memorial Award and the Jack Webster Award. His many books include Bush Telegraph: Discovering the Pacific Province, Off the Map: Western Travels on Roads Less Taken (shortlisted for the Hubert Evans creative non-fiction prize in 2002), Raincoast Chronicles 20: Lilies and Fireweed, (shortlisted for the BC Bookseller's Choice Award in Honour of Bill Duthie in 2005), A Walk with the Rainy Sisters: In Praise of British Columbia's Places and Simon Fraser: In Search of Modern British Columbia, which won the Roderick Haig-Brown Regional Book Prize in 2009. In addition to writing for the Vancouver Sun, Hume teaches creative writing at the University of Victoria and at Vancouver Island University in Nanaimo.
Available in paperback at your favourite bookstore or direct from HarbourPublishing.com

Raincoast Chronicles 20: Lilies and Fireweed: Frontier Women of British Columbia
by Stephen Hume
ISBN 1-55017-313-8 • 8.5" x 11" • 80 pages • $19.95
Harbour Publishing—A History
Harbour Publishing is an award-winning independent book publisher owned and operated by Howard and Mary White.
The company was established in 1974 and is based on British Columbia's Sunshine Coast. Harbour is well known for Raincoast Chronicles, a series of anthologies on BC coast history and culture, of which twenty have now been produced. Harbour is also the publisher of over five hundred titles in various genres, including The Encyclopedia of British Columbia; the bestselling Fishing With John by Edith Iglauer; Governor General's Award-winning The Fly in Autumn by David Zieroth; and many other prize-winning books, including The Encyclopedia of Raincoast Place Names: A Complete Reference to Coastal British Columbia, Simon Fraser: In Search of Modern British Columbia, A Stain Upon the Sea: West Coast Salmon Farming, Birds of the Raincoast: Habits & Habitat and The Great Bear Rainforest: Canada's Forgotten Coast.
Other well-known Harbour authors are Patrick Lane, one of Canada's pre-eminent poets; Arthur Black, beloved humorist and author of Pitch Black, which won the Stephen Leacock Medal for Humour; Carolyn Herriot, organic gardening guru and author of the national bestseller The Zero-Mile Diet: A Year-Round Guide to Growing Organic Food; Mike McCardell, whose bestselling books have raised over $65,000 for Variety—The Children's Charity of BC; Anne Cameron, the bestselling novelist; Meg Hickling, children's book author; the late Al Purdy, recipient of the Governor General's Award and member of the Order of Canada; and Chris Czajkowski, Canada's favourite wilderness dweller.
The Canadian Historical Association has cited publisher Howard White as "a tireless promoter and creator of quality British Columbia regional history," recognizing that Harbour Publishing "has nurtured and brought into being a remarkable range of works that capture the essence of British Columbia."
White is also an award-winning writer of fiction, non-fiction, poetry, articles and essays. His book Writing in the Rain won the Stephen Leacock Medal for Humour, and he has also been awarded a Canadian Media Club Prize, the Eaton's BC Book Award, the Canadian Historical Society Career Award and the Roderick Haig-Brown Regional Prize, among others. He is a member of the Order of British Columbia and the Order of Canada, and in 2003 received an honorary Doctorate of Law from the University of Victoria.