Chapter 10 - A Rainbow Society
Most of them never met. Most of them knew little of each others' homeland. Yet women from around the world stitched their diverse cultures together across the broken landscape of this province like the panels of a many-coloured quilt. From Africa by way of the United States, from the South Sea Islands, from China and Japan, from the ghettos of Eastern Europe and from the dusty Punjab, the women who came to settle British Columbia's frontier came from everywhere. Some came in search of freedom, some came to a fate of bondage, some came as dutiful wives, some as concubines bound for a grim life in the sex trade. Some were welcomed and some were denied.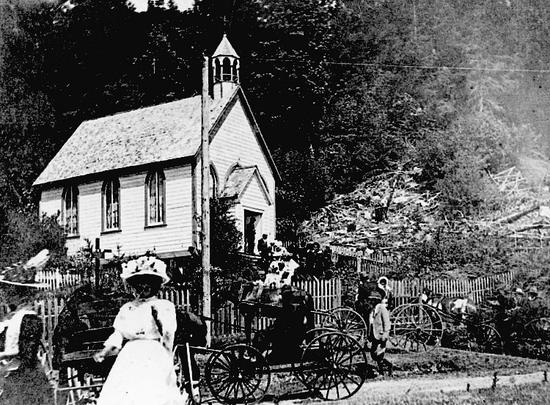 But those who came, persevered and prevailed, and embroidered upon the fabric of a new society the rich brocade of their own distinctive traditions and the experiences all women shared as wives and mothers in a patriarchal society and an unforgiving environment.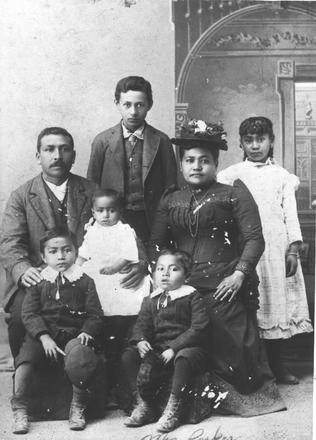 They brought their own religions and their own recipes. They modified practice in both temple and kitchen to accommodate the new realities of a different world in which they would have to nurture families and raise children. They watched those children marry across ethnic and religious boundaries, helping to bring into being the new culture that is still being forged here on the western slope of the Rockies. Descen­dants of those women have served as mayors and lieutenant-governors, as judges and cabinet ministers, as university chancellors and labour leaders, as intellectuals and as all-star athletes.
One of the first intersections of these varied cultures occurred on the rumpled landscape of Saltspring Island with its sheep paddocks, sunny upland meadows, pastoral lifestyle and still-liberal sensibilities. Evidence of this early multiculturalism exists in more than the genealogies of old island families. Swing left on the Ganges Road as you disembark the ferry from Vancouver Island and you'll pass one enduring symbol of that brief moment in BC's early history, when it still seemed possible to avoid the Old World prejudices and bigotry that would visit its curse on later decades: it is St. Paul's, a little stone church nestled in the shadow of Mt. Tuam at the head of Fulford Harbour. If you should take the time to look carefully at the photograph from its consecration in 1885 you will see a congregation in which, among the women at least, the white faces are far from the majority.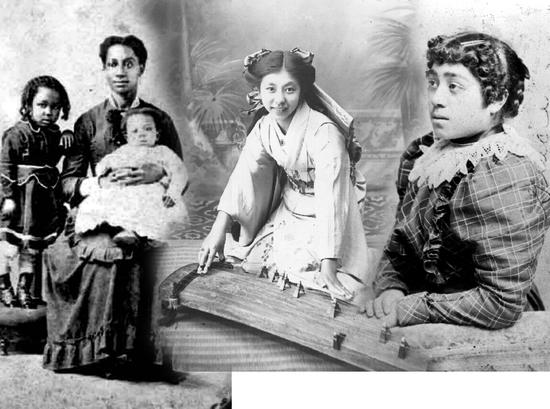 Among the first women from visible minorities to arrive in BC were those called Kanakas, a Polynesian word that means human beings, but which was used in a disparaging sense by white Europeans of the time. Today, however, the word has redeemed its original dignity and is used by Hawaiians themselves to refer to indigenous islanders. Disparaged or not, these Natives of what were then called the Sandwich Islands were much in demand as sailors. Tough, hardy, able to navigate by the stars, consummate readers of the North Pacific weather, Kanakas were prized crewmen for the sailing captains of the late 18th and early 19th centuries. Herman Melville mentions Kanakas in his novels. When the first Kanaka women arrived on the West Coast isn't entirely clear, but we do know that one left Hawaii to accompany Frances Barkley on one leg of the 1787 voyage of discovery to Vancouver Island. Unfortunately, the young woman known as Winee became homesick and sailed for Hawaii from Macao with John Meares. She fell ill and died during the crossing of the China Sea.
During the early years of the fur trade, the number of Hawaiians working on the West Coast for the Hudson's Bay Company and arriving aboard trading vessels numbered in the many hundreds. Whether Hawaiian sailors jumped ship in BC or were marooned by captains cheating them of their wages is a matter of argument, but by the time Fort Victoria was established, they had their own street. Kanaka Row was found where the stately Empress Hotel now stands. A Kanaka Ranch was established in what's now Stanley Park and others farmed up the Fraser Valley.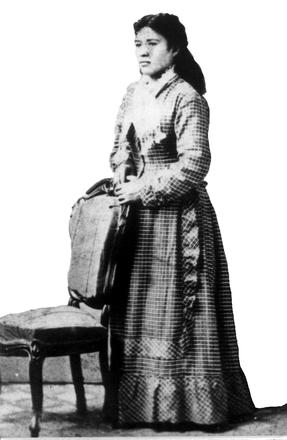 But it was on Saltspring Island, where Hawaiian families displaced from San Juan Island following a boundary dispute in 1859 had resettled, that the Kanakas formed a community. One of the matriarchs was Maria Mahoi, or Mahoy, or Mahoya, depending upon the source. She'd been born about 1856 in what was then the remote, rural outback of the Saanich Peninsula. Her father was a Hawaiian, an employee of the Hudson's Bay Company, and her mother a Native woman. She was beautiful and spirited and at 15 became the "country wife" of a New England whaling captain named Abel Douglas. Maria bore seven of his children before Douglas departed. She subsequently married another Saltspring Islander, George Fisher, with whom she had six more children. Like most women of her generation, she was resourceful, self-reliant and capable of packing up the kids in a small open boat and sailing it single-handed to Sidney for a day of shopping, much like the way modern moms take the mini-van to the mall. Maria died in 1936.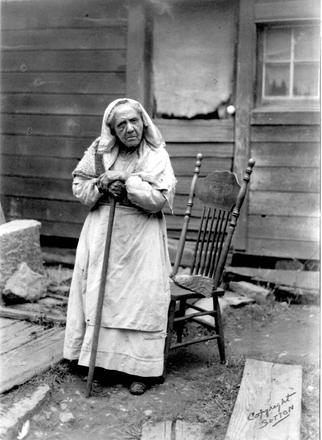 Hawaiians were not the first visible minority to arrive on Saltspring Island, however. Even before the gold rush that was to transform BC, freed Black slaves from Kentucky and Mississippi had begun to settle here with the blessings of Governor James Douglas. The first arrived at Vesuvius Bay in August, 1857. By 1859 the Black community numbered more than 100. Among them was Sylvia Estes, who was born into slavery. Her father, Howard Estes, had first bought his own freedom and then his family's, paying $900 to free his daughter, before moving them to California, where the racism was cruel. Douglas sent the Black community in San Francisco an invitation to immigrate. At 20, Sylvia was already the mother of two children and pregnant with her third when she accompanied her husband, Louis Stark, to carve one of the first farms in the Gulf Islands from the bush on Saltspring near Vesuvius Bay. She died in 1944 at the age of 106.
Hard on the heels of Black and Hawaiian settlers came the first Chinese woman to BC. Mrs. Chong Lee came to Victoria with her young child in 1860 when her husband, an enterprising merchant, arrived from California to open a store. By 1868, he had a chain of shops in Barkerville, Yale, Lillooet, Quesnelle Forks and Quesnel, that advertised "groceries, provisions, rice, tea, sugar, cigars, tobacco, opium, clothing, boots and shoes, hardware and mining tools which are offered for sale at reasonable rates." His wife's arrival marked the beginning of Chinese family life on the frontier, but she was a rare sight. Although one-half of Victoria's exploding population was Chinese, in 1860 that segment was 99 percent male. By 1902, when Victoria's Chinese population was 3,283, only 96 of that number were women.
Not all of the women who came from China were respectable wives. A less scrupulous class of merchant recognized that in a society of lonely men, there was money to be made selling sex. Women from Hong Kong were brought over ostensibly to work as waitresses but soon found themselves in a world of opium addicts and prostitution. By 1883 the problem was sufficient that BC had one of its first transition houses. The Methodist Home for Chinese Girls opened in Victoria specifically to provide sanctuary for those escaping the sex trade, slavery and cruel marriage contracts.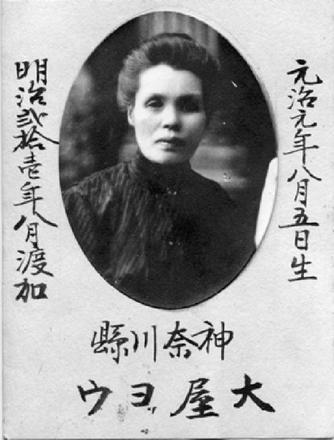 The first Japanese woman to arrive in BC was Mrs. Washiji Oya, who followed her husband in 1887 after he came to work at Hastings Mill. She was the harbinger of a tsunami. Between her arrival and World War I, almost 20,000 immigrants would come from Japan. Men who took lonely jobs in the fishery and logging communities frequently wrote home to have parents arrange marriages with suitable women. After courtships by mail and an exchange of photographs, the "picture brides" would join them, bringing old customs to help civilize the rough male community of a new frontier. The coal mining camp of Cumberland on Vancouver Island, for example, had both a Chinese opera house and a formal Japanese tea garden. Soon after the Japanese, Sikhs began to arrive from the Punjab, eventually founding the settlement of Paldi in the Cowichan Valley on Vancouver Island.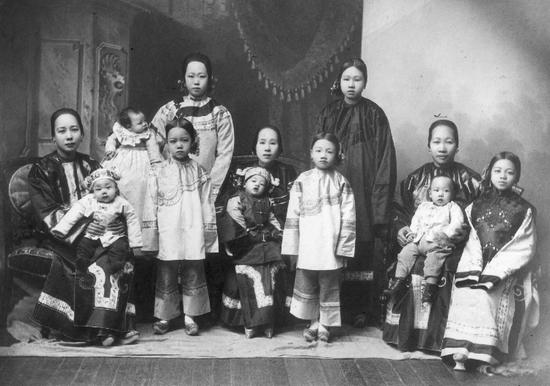 Not all the minorities were so easily visible, of course. A group of about 100 Jews arrived in Fort Victoria in 1858 to open businesses and, in 1863, established Canada's longest-serving synagogue. Highly educated, they soon became an essential part of the new colony's merchant and administrative establishment and their wives and daughters helped refine and civilize society in the rough frontier fort. Cecelia Davies, who had come from Australia with her prosperous parents, married Francis Sylvester in 1869 and quickly established herself as one of the capital's leading hostesses, renowned for her piano recitals. Over on the mainland, in the other would-be capital, New Westminster, Mrs. Simon Reinhardt was a social whirlwind before she moved to Victoria.
Although there was an overt anti-Semitism in some quarters, the frontier proved remarkably tolerant in some ways. In 1860, Selim Franklin was elected to BC's legislative assembly, the first Jew to hold political office in Canada. His brother Lumley was elected mayor of Victoria in 1865, the first Jew to hold such office in a North American city. He later led the Confederation movement in the new province of BC. And in 1871, Victoria elected Henry Nathan to Ottawa—the first Jew elected to the House of Commons.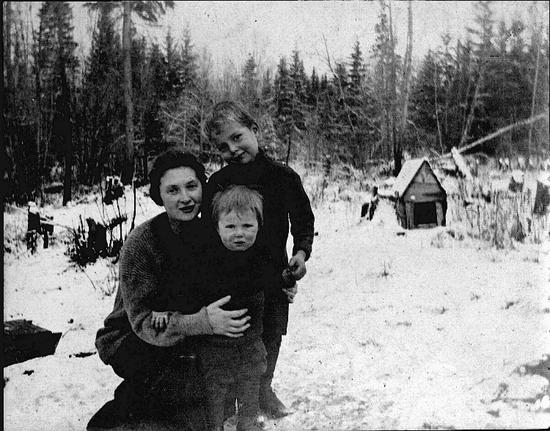 Unlike Cecelia Davies and others, not all Jewish women found an easy niche in Victoria's upper crust and palatial homes in high-end neighbourhoods. Hannah Director wound up homesteading at South Fort George, where she raised three small children in a log cabin with a dirt floor. She persevered, too, becoming the first woman elected to the school board, which she eventually chaired, in Prince George. The quilt she and all these women made of their collective lives and laid upon the dramatic frontier landscape of BC still offers a profound lesson in the principles of faith, hope and charity as our province of many cultures learns to live in a climate of tolerance and mutual respect.
Old recipes and new seasonings
The frontier was nominally a man's world, but women ruled the kitchen and learned quickly to make do with what was at hand. Appetites were large, children were many and supplies were often spare, which meant relying on non-perishable staples and whatever game the shotgun and fishing rod produced to supplement the larder. As women from different backgrounds met, old recipes were spiced up with new seasonings. Here are some standard recipes that would have been a part of every pioneer-era woman's culinary repertoire. Readers who want to try a pioneer dinner can substitute chicken or turkey thighs for game birds or rabbit.
Small Bannock
3 cups flour
dash of salt
1 tsp. baking powder
2 tbsp. lard
enough water
Combine dry ingredients in bowl. Make a little well and pour in water, not too much to start. Mix into a dough and knead it. Flatten it out and put it in the greased frying pan. Cook on hot ashes over open fire or bake in a 400 degree oven. Eat it hot with bacon drippings or lard.
Smoked Salmon Soup
1 lb. smoked salmon
1 quart water
1/4 tsp. fresh ground pepper
1 cup baby spinach leaves
Break salmon into bite-sized chunks and place in large saucepan. Add water and pepper. Simmer on low heat for 15 minutes until hot. Add the spinach and cook five more minutes at simmer.
Curried Spruce Hen
2 spruce hens (you can substitute skinless, boneless chicken thighs or chunks of turkey thigh)
1/2 cup flour
4 tbsp. butter
2 medium onions, minced
1 tsp. curry powder
3 tbsp. flour
3 cups chicken broth or bouillon
1 apple, diced
salt
Skin and draw the spruce hens, cut into serving pieces, wash and drain. Melt butter in a heavy cast iron skillet. Dredge meat with flour then cook in hot fat until browned all over. Remove each piece as it browns. Cook onions in the same fat until soft and golden. Add the curry powder and stir to coat. Add the flour and stir. Add the broth and stir. Bring to a boil. Add the meat pieces and the diced apple. Cover and simmer for 90 minutes. Serve with wild rice.
Fricaseed Rabbit
1 rabbit (you can substitute 4-6 skinless, boneless chicken breasts)
1 package bacon strips
1/4 cup flour
1/4 cup butter or lard
dash salt
dash pepper
1 cup milk
1 tbsp. finely minced onion
Wrap bacon strips around each piece of meat and skewer with toothpicks. Roll in flour. Melt butter in heavy cast iron skillet or Dutch oven and brown meat. Sprinkle on salt and pepper. Add milk, pouring very slowly to keep meat from sticking to pan. Cover and simmer until tender. Remove meat and make gravy with remaining liquids. Add onion. Cook. Pour over meat.
Camp Cabbage
1 package bacon, chopped into squares
1 medium onion, chopped
1 bunch green onions, chopped
1 medium head cabbage cut into 8 pieces
3/4 cup water
1 tsp. salt
1/4 tsp. pepper
Brown the bacon in a large cast iron skillet or Dutch oven. Add onion and green onions. Cook until soft and golden. Add cabbage and sauté briefly. Add water, salt, pepper. Cover and simmer 35 minutes. Stir and serve.
Salmonberry Sweet
4 cups salmonberries
4 cups sugar
Add equal amounts of berries and sugar and slowly cook together for about 15 minutes, stirring constantly. Remove berries with slotted spoon and reserve. Boil remaining juice 15 minutes, stirring constantly. Return berries and bring back to boil, stirring constantly. Serve right away over hot biscuits.
Strong Coffee
Put 1 quart water in a clean billycan. Add 12-16 tbsp. ground coffee. Bring to full boil then remove from heat and let stand five minutes. Add two tbsp. cold water to settle grounds. Pour and drink right away. Add sugar and canned evaporated milk to taste.
Molasses Candy
2 cups molasses
1 cup sugar
1 tbsp. vinegar
chopped walnuts
baking soda
Cook sugar and molasses together in a saucepan until it goes brittle when dropped in cold water. Stir in a pinch of baking soda and three cups of chopped walnuts. Pour onto a greased cookie sheet. Break it into pieces when cold.
[Previous Chapter] [Next Chapter]