Chapter 6 - Homesteads and Hard Women
Some languid evenings, when the late autumn light slants into the grasslands where the Nicola River tumbles toward the great, green glint of the Thompson at Spence's Bridge, everything seems burnished with gold, just as it must have appeared almost 120 years ago to homesteader Jessie Ann Smith. She'd come from her Scottish village as a bride in 1884, one of the multitude pulled into the unmapped interior of a remote and little-known colony on the far side of the world by a gold rush that began in 1858 and continued into the 20th century.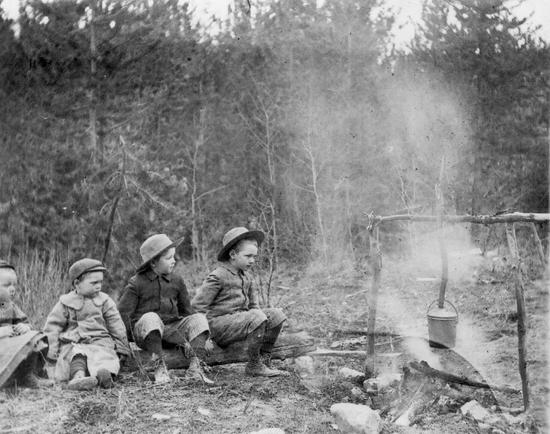 If raw gold is what prospectors sought in the Fraser Canyon, flooding up the two forks of the Thompson, up the Bonaparte and over the dry ridges into the Tulameen and the Similkameen valleys, some travellers looked on the land and saw wealth of another kind in the bunch grass and the dark loam of the creek bottoms. Boom towns like Barkerville, Fairview and Camp McKinney had to be fed and their hunger meant instant markets. Markets meant opportunities for producers.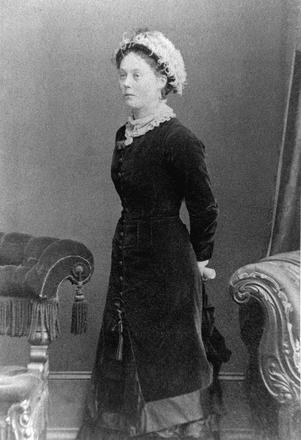 The gold rush launched a demand-driven expansion in frontier ranching and farming that lasted until World War I. Unlike the chic, sophisticated, urbanized province of today, 100 years ago 80 percent of BC's population lived rural lives under conditions that most city dwellers have difficulty imagining. There was no electricity, no telephones, no television or radio, no libraries. Schools, where they existed, were one-room affairs and children travelled far to attend. Few homesteads had running water and the only source of heat was the wood stove. Transportation was on foot, on horseback or by rowboat and save for a few non-perishable staples, households were expected to produce their own food. And, without doctors or hospitals, women were expected to give birth at home.
Pioneer rancher, world-renowned fruit farmer, wife, widow and tenacious single mother, Jessie Ann Smith rode that astonishing wave for more than 60 years, a small yet symbolic player in the great game of empire—although her charming autobiography, Widow Smith of Spence's Bridge, deftly edited and published by Murphy Shewchuk of Merritt in 1989, reveals it is doubtful she held that perception of herself.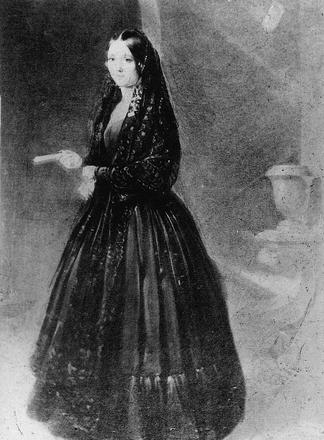 While the mining camps were characterized by their transience, farming required families to put down roots—for generations in the case of orchardists. And in contrast to the almost exclusively male society of the gold creeks, farms desperately needed women and children if they were to function effectively as economic units. Farms also secured territorial rights. The mining camps were full of bellicose American adventurers and the British authorities understood that to secure their colonial hold, the land had to be occupied and made productive. To persuade men to settle required the society of women; achieving imperial ambitions required white women. But in 1861, there were fewer than 100 European women in BC for every 1,000 men. The first effort to redress this imbalance involved the free transportation of wives with the Royal Engineers to New Westminster and the promise of 150 acres of free land for each soldier or his widow who stayed in the new colony. The offer of a quarter section of land to homesteaders prepared to clear and "improve" the property was a compelling incentive.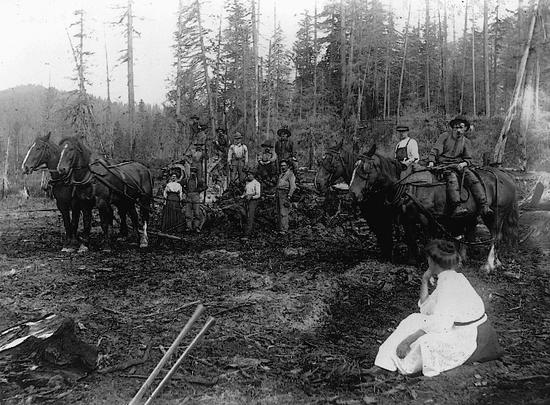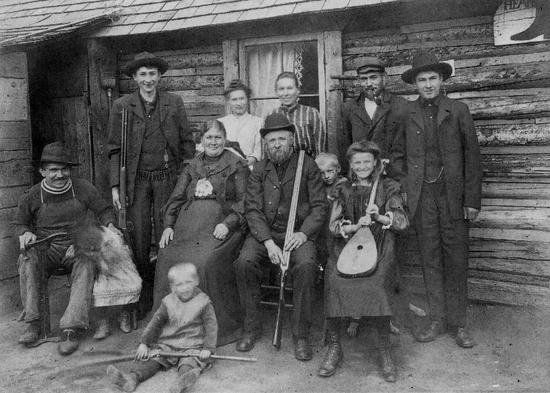 "Drudgery so awful. . ."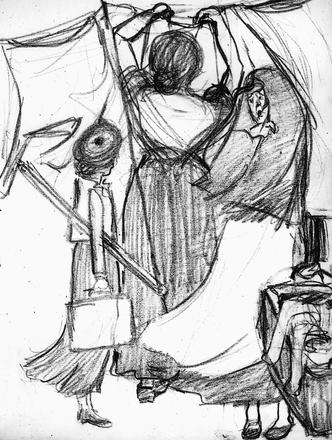 For women in the rural and frontier regions maintaining a home offered few challenges as horrific as the weekly laundry.
Monday was considered "Wash Day."
Beginning early in the morning water had to be brought from its source, often a creek or well. As many as 200 litres might be necessary for the family wash—water that had to be boiled over whatever heat source was available.
Homemade lye soap, so hard on the hands, rubbed skin raw as women separated the items by color and fragility, scrubbed and scoured, sometimes over several changes of boiling water. Rinsing several times was often necessary. Then the laundry had to dry, usually outside no matter what the weather.
The process lasted well into the evening. Husbands were accustomed to cold dinners on Mondays.
Tuesday meant ironing. This was another challenge since irons also had to be heated. The "sad iron" was a succession of hot irons which were heated to replace those that had cooled. Each iron weighed between seven and eight pounds but some weighed up to 14.
This drudgery was so awful that even women of lower income would scrounge together funds to hire washerwomen. A woman of higher income would use a commercial laundry. Destitute women who took in laundry could do it at their own home and at their own pace.
Washing machines and electricity ended the pioneer's curse.
—exhibit notes, Clallam County Museum, Port Angeles, Washington
Yet the demand for women who would transform a fur trade and gold rush culture into a settler society soon took a more exotic form. In 1862, the first of what became known as the "Bride Ships" began arriving at Fort Victoria loaded with young single women recruited in Britain. One sailing ship, The Seaman's Bride, put in at San Francisco after a Pacific crossing from Australia only to have the women "stolen" by American gallants and married before the vessel could leave again for BC, much to the fury of British Colonist editor and future premier Amor de Cosmos. When the Tynemouth arrived at Fort Victoria that September with 59 women aboard, the town went into a near frenzy. Royal Marines and Royal Navy bluejackets had to be mustered to permit the passengers to walk from the docks to their accommodation.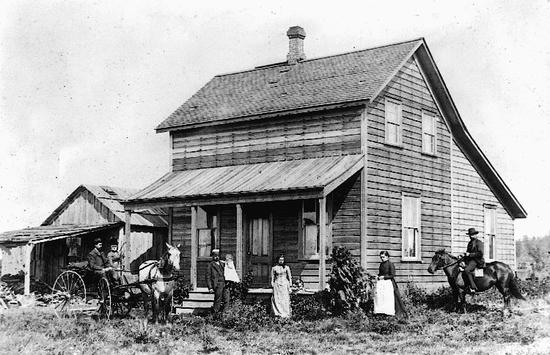 The youngest—some were orphans as young as 12—were found positions as domestic servants until they were of an age to marry. The eldest found positions as teachers and governesses. Those who could marry frequently did so quickly, some the same day they arrived. Few of these women and those who followed had the faintest idea of the hardship, loneliness and privation they faced beyond the bustling little fort. Land had to be cleared, preserves put up for the long winter, living conditions were primitive, husbands were often away for long periods, babies were often born with little more than the assistance of neighbours. In addition, pioneer women faced the challenging task of keeping clean not only the bed and table linens but a bewildering array of crinolines, camisoles, petticoats, pantaloons, corsets, gloves, stockings and the white lace dresses required for fashionable summer wear. Some, even those who came long after the Bride Ships had ceased, found only heartbreak and despair, turning to suicide or abandoning families. Yet many more women found satisfying futures in the new colony. Vancouver teacher Peter Johnson's book Voyages of Hope: The Saga of the Bride-Ships traces the bountiful, richly fulfilled lives of a number of them.
The Bride Ships were one extreme of a trend that would see the number of non-Native women in BC increase by 1,500 percent over the next decade. The majority however, came by more conventional means, often accompanied by husbands and children. One of them was Jessie Ann Smith. In 1858, just as authority was passing from the Hudson's Bay Company to the newly minted colony of British Columbia in a muddy yard at Fort Langley, she was six and sitting in her first class in Scotland, where her father was a comfortable member of the upper middle class. Twenty-eight years later, with a toddler and a baby, she was moving into a four-room log cabin on a half section homestead 30 kilometres beyond the end of the road. The ranch was four days' ride from the nearest store. She'd already seen grizzlies, cougars, wolves and black bears in the valley and lay awake her first nights trembling with fear.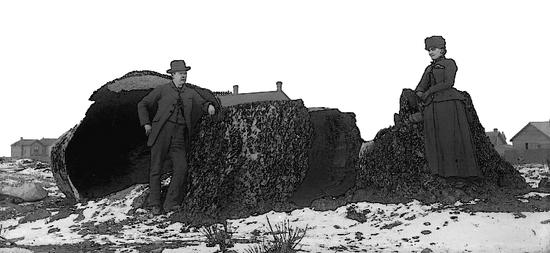 "The wild grass was abundant and grew shoulder high. John bought a few cows, two horses and some pigs and I raised chickens," she wrote later. "We made butter for sale and traded butter, eggs and pork at Mr. Carrington's store at Nicola Lake and the store at Coutlee." Ten years later, the family was raising fruit at Spence's Bridge. When her husband died, she kept the fruit farm going. Her apples were legendary and won many gold and silver medals for the British Empire and in the United States and Canada. Her moment of fame came in 1909 when King Edward VII insisted on seeing her gold medal entry of Grimes Golden Apples at the Royal Horticultural Society Exhibition in London. The exhibit had been misplaced and the king was not amused. "The apples which I have come to see are those of the Widow Smith of Spence's Bridge," her autobiography recounts. She died at the age of 93 in 1946 and was buried beside the husband she had outlived by more than 40 years.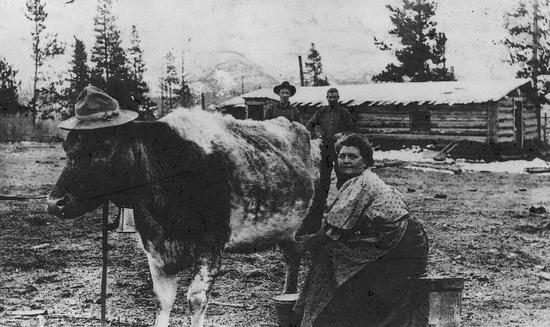 If the gold rush had unleashed political, economic and ideological forces that transformed the landscape, women like Widow Smith and the girls of the Bride Ships came to domesticate transient males who were more interested in striking it rich and moving on. Pioneer women who fashioned a permanent home in the wilderness and encouraged those men to settle down were ultimately to prove more significant in the making of what was to become British Columbia than the men that history usually credits.
[Previous Chapter] [Next Chapter]