About Raincoast Place Names
Although there are over 5,000 entries in The Encyclopedia of Raincoast Place Names, loading the entire contents on-line is a work in progress. New entries are being added daily. As such, the index reflects only the current entries.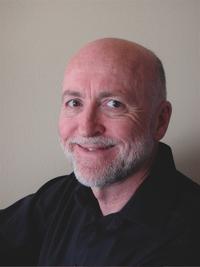 Andrew Scott is a veteran journalist who has published some 1,000 articles as well as having edited and produced several substantial magazines himself. His specialization is in BC postal history, which gave him a longstanding fascination with the province's less-known nooks and crannies. Additionally, he is an avid kayaker and coastal explorer, having written two of his five previous books about visiting the less inhabited reaches of BC's "Secret Coastline."
In addition to writing Raincoast Place Names—winner of the Roderick Haig-Brown Regional Book Prize and the Lieutenant-Governor's Medal for Historical Writing—Scott has authored five previous books, including the award-winning Painter, Paddler: The Art and Adventures of Stewart Marshall and Secret Coastline: Journeys and Discoveries Along BC's Shores. He has written articles for publications such as Discovery, Western Living, Pacific Yachting, Globe and Mail, Vancouver Sun, Victoria Times Colonist and the Georgia Straight. He was also a contributing editor, subject consultant and writer for the Encyclopedia of British Columbia. A keen hiker, conservationist, traveller, historian and naturalist, Andrew Scott lives in Sechelt, BC.
Available in hardcover at your favourite bookstore or direct from HarbourPublishing.com

Encyclopedia of Raincoast Place Names: A Complete Reference to Coastal British Columbia
By Andrew Scott
ISBN 1-55017-484-3 • 7" x 10" • 644 pages • $49.95
Harbour Publishing—A History
Harbour Publishing is an award-winning independent book publisher owned and operated by Howard and Mary White.
The company was established in 1974 and is based on British Columbia's Sunshine Coast. Harbour is well known for Raincoast Chronicles, a series of anthologies on BC coast history and culture, of which twenty have now been produced. Harbour is also the publisher of over five hundred titles in various genres, including The Encyclopedia of British Columbia; the bestselling Fishing With John by Edith Iglauer; Governor General's Award-winning The Fly in Autumn by David Zieroth; and many other prize-winning books, including The Encyclopedia of Raincoast Place Names: A Complete Reference to Coastal British Columbia, Simon Fraser: In Search of Modern British Columbia, A Stain Upon the Sea: West Coast Salmon Farming, Birds of the Raincoast: Habits & Habitat and The Great Bear Rainforest: Canada's Forgotten Coast.
Other well-known Harbour authors are Patrick Lane, one of Canada's pre-eminent poets; Arthur Black, beloved humorist and author of Pitch Black, which won the Stephen Leacock Medal for Humour; Carolyn Herriot, organic gardening guru and author of the national bestseller The Zero-Mile Diet: A Year-Round Guide to Growing Organic Food; Mike McCardell, whose bestselling books have raised over $65,000 for Variety—The Children's Charity of BC; Anne Cameron, the bestselling novelist; Meg Hickling, children's book author; the late Al Purdy, recipient of the Governor General's Award and member of the Order of Canada; and Chris Czajkowski, Canada's favourite wilderness dweller.
The Canadian Historical Association has cited publisher Howard White as "a tireless promoter and creator of quality British Columbia regional history," recognizing that Harbour Publishing "has nurtured and brought into being a remarkable range of works that capture the essence of British Columbia."
White is also an award-winning writer of fiction, non-fiction, poetry, articles and essays. His book Writing in the Rain won the Stephen Leacock Medal for Humour, and he has also been awarded a Canadian Media Club Prize, the Eaton's BC Book Award, the Canadian Historical Society Career Award and the Roderick Haig-Brown Regional Prize, among others. He is a member of the Order of British Columbia and the Order of Canada, and in 2003 received an honorary Doctorate of Law from the University of Victoria.
It is a testament to the excellence of British Columbia Coast Names by Captain John T. Walbran, first published in 1909, that it has taken exactly 100 years for anyone to get up the nerve to attempt a sequel. The magnificent obsession of an old salt who poured into it everything he had learned during lengthy service on the BC coast, Walbran's book has served as a de facto maritime history of the province and remains a staple on coastal bookshelves to this day. As a publisher of things coastal I had been flirting with the idea of a Walbran update for several decades, not because of any lack of regard for the original, but because, as Philip Akrigg noted in his introduction to the 1971 reprint by the Vancouver Public Library, "time has left it out of date."
It would make a good story to claim that the appearance of this book precisely on the 100th anniversary of its predecessor was the result of uncanny long-range planning by the publisher, but the truth is that it might have come out years earlier if it hadn't taken so long to find an author who was up to the daunting task of reconsidering all that has happened in coastal toponymy since 1909. Several well-qualified candidates initially showed interest but retreated after getting a close look at the vastness of the wordscape unfolding before them. It occurred to me that Andrew Scott would be a prime candidate after witnessing his work on the Encyclopedia of British Columbia, for which he provided the exemplary coverage of small communities, but my growing appreciation of the task made me wary of approaching one who seemed to be already making such full use of his time. The resources available were so insignificant in proportion to the undertaking that it could only be contemplated as a labour of love, and it is normally advisable to let others choose their own labours of love.
Normally, yes. But this turned out to be a glorious exception. Scott took to the project as if he was born to do it. In many ways I suppose he was. A veteran journalist who has published some 1,000 articles as well as having edited and produced several substantial magazines himself, he combines prodigious energy with the fastidiousness of a philatelist, which he also is. His specialization is in BC postal history, which gave him a longstanding fascination with the province's less-known nooks and crannies. Additionally, he is an avid kayaker and coastal explorer, having written two of his five previous books about visiting the less inhabited reaches of BC's "Secret Coastline." Once he got started there was no holding him back, and I could only nod and smile as his time and space estimates extended, then extended again. Walbran reportedly worked on his opus for ten years and produced some 1,500 entries. Scott worked on his for three years and produced 4,000 entries. In terms of sheer magnitude it stands as one of the remarkable achievements of coastal literature. But it is so much more than that. Like Walbran, Scott brings a lifetime's fascination with the province and its people to his work. He is less given to digression than the master but he, too, has the storyteller's gift and uses it on every page. In one sense, Raincoast Place Names is a long-overdue update of coastal toponymy. In another, it is a chronicle of the BC coast in digest form.
Howard White, CM, OBC
Harbour Publishing, Madeira Park, BC
July 2009
I pressed on, taking fresh trouble for granted.
—Juan Francisco de la Bodega y Quadra, from the journal of his 1775 voyage on the Sonora
We navigate the world with names. Names familiarize the world, make it intelligible to us, help us live in it. As humans began to occupy what is now the coast of British Columbia, they must have applied the forerunners of today's names, and those names must have changed as the people changed. The place names we have today—the official names that are listed in gazetteers and appear on our maps and charts—bear no resemblance to the names that might have existed here in 1750, before the appearance of European visitors.
Because this book examines mainly official names, and because those names resulted from a long period of European exploration and colonization, the years between 1774 and 1945 are the primary focus of the text. There are, of course, hundreds of names on the coast with First Nation origins. Most of these, unfortunately, were applied by officials with European backgrounds and no knowledge whatsoever of aboriginal culture and language. They were approximations and best guesses and are often completely wrong. Nevertheless, they are the official names. For now, anyway. Today's First Nation treaties are adding a new generation of names to the gazetteer and correcting an old era of misunderstandings and errors. Sometime in the future, when the coastal aboriginal cultures are fairly and accurately reflected on our maps, a companion volume to this book may be required.
In the meantime, these pages honour those who came before, First Nation and not. The entries form a remembrance of sorts, touching briefly on past lives. They marvel at the stamina and courage of the pioneers, their daring and determination, and shudder at the sufferings they endured. They commemorate the officers and officials and chiefs who always get their names on maps, of course, but also recall a host of more modest characters on the frontier's broad stage—gold seekers, sealers, fishers, merchants, homesteaders and seamen.
The heroes of the book, surely, are the surveyors. Not the traders, who mainly went where profits could be found, nor even the ship captains, who tried to travel the safest waterways possible (though both these categories are well represented in the chapters that follow). It was the marine surveyors who explored and named every corner of the coast, who bumped their ships' small boats over rocks and reefs, in all kinds of weather. This was their job. And it was the hydrographers, as the surveyors are more properly called, who applied the bulk of the place names. Thus it is only fair that dozens of them are celebrated here, along with their associates and co-workers who crewed the hydrographic vessels.
So important is the history of surveying to toponymy (the study of place names) that a brief sketch of that history may help put BC's coastal geography in perspective. Many of the individuals and ships mentioned in this introduction have places named after them in BC; additional biographical and historical information can often be found by consulting the appropriate entry.
Most early European visitors to the Pacific Northwest in the late 18th century made surveys of one kind or another. Because the prevailing winds were largely from the west, the first explorers—Juan José Pérez Hernandez in 1774, Bruno de Hezeta and Juan Francisco de la Bodega y Quadra in 1775, James Cook in 1778—kept well off the dangerous, unknown coastline for the most part and only came close to shore at certain specific sites. Their charts are thus extremely localized and sketchy.
The early fur traders made charts as well, as knowledge of the coast was almost as valuable a commodity as the sea otter skins that motivated their journeys. James Hanna, James Strange, George Dixon and Nathaniel Portlock, Charles Duncan and James Colnett, John Kendrick and Robert Gray, John Meares, Charles Barkley and others all contributed bits and pieces to the jigsaw puzzle of coastal knowledge that was slowly forming.
It was not until the early 1790s, however, that serious survey efforts got underway. The Spanish hydrographers—among them José Maria Narváez, Manuel Quimper, Francisco de Eliza y Reventa, Dionisio Alcalá-Galiano and Cayetano Valdés y Flores—made detailed studies of southern BC, and Jacinto Caamaño explored farther north, around Dixon Entrance. Then, of course, came George Vancouver, who conducted comprehensive surveys of the BC and Alaska mainland coasts between 1792 and 1794 (and also charted the US coastline south of BC). Vancouver incorporated information into his charts from the earlier surveys of Cook, the Spanish, Russian colonists (in Alaska) and the fur traders, as well. And he put to final rest the long-lasting myth that a navigable waterway—the fabled Northwest Passage or Strait of Anián or Strait of Fonte—existed across North America and might provide a shortcut connecting Europe to the Far East.
The Royal Navy established a hydrographic office in 1795 and began collecting and co-ordinating navigational data from around the world. Regular Admiralty chart publication began in 1800. But for decades after Vancouver's visit, little hydrographic work was done in BC. Hudson's Bay Company officers surveyed the lower Fraser River in the 1820s, and Sir Edward Belcher charted Friendly Cove at Nootka Sound in 1837, but it was not until the mid-1840s that a resurgence in survey activity took place.
In 1843, anticipating that the British-US border in the Pacific Northwest might soon run along the 49th parallel, at least on the mainland, the Hudson's Bay Company established Fort Victoria on the southern tip of Vancouver Island. After the Oregon Treaty was signed in 1846, confirming the boundary we know today, the company moved its headquarters to the new post from Fort Vancouver on the Columbia River. The dispute over the border had prompted the Royal Navy to station several warships in the region, and their commanders began to use Esquimalt Harbour as an anchorage. Two of them, Henry Kellett of HMS Herald and James Wood of HMS Pandora, surveyed the south coast of Vancouver Island from Port San Juan to Victoria Harbour in 1846–47. The Admiralty charts that resulted (#1897, 1901 and 1910) were the first for the BC coast. Wood also wrote the first sailing directions for the region.
Over the next decade only a few local surveys were conducted, mostly by Royal Navy vessels on general patrol. The officers of HMS Daphne and Daedalus, for instance, did some work at the northern end of Vancouver Island in 1850–51 while punishing members of the Nahwitti First Nation for the alleged murders of three Hudson's Bay Company deserters. In 1852 and 1853, Augustus Kuper of HMS Thetis and James Prevost of the Virago, sent to keep the peace in the Queen Charlotte Islands in the wake of BC's first gold rush, produced surveys of Houston Stewart Channel and the north coast of Graham Island, as well as of Port Simpson and Nanaimo Harbour.
HMS Plumper, a specially fitted survey ship, arrived on the BC coast in 1857, under George Richards, who had been appointed one of the British officials on the Canada-US boundary commission. He began his work by determining where the 49th parallel crossed the northwest coastline and then surveyed the entire region around the south end of the Strait of Georgia, including the lower Fraser River and Burrard Inlet. Richards transferred to a larger vessel, HMS Hecate, in 1861, and before returning to England at the end of 1862 had more or less completed a detailed survey of the BC coast south of Queen Charlotte Sound, including all of Vancouver Island. He also wrote the first two editions of Vancouver Island Pilot.
His assistant, Daniel Pender, took over the hydrographic work, and the ancient Hudson's Bay Company paddle steamer Beaver was hired for Pender's use. He continued charting the coast until 1870, reaching the south end of Alaska and the heads of Portland Canal and Observatory Inlet. Between them, Richards and Pender made a massive contribution to our knowledge of coastal waters and allowed relatively safe commercial navigation to become a reality.
Between 1870 and 1898, marine surveying came almost to a standstill. BC was now part of Canada, and the Royal Navy wanted to reduce its presence on the Pacific coast. The crews of HMS Boxer and Daring produced some charts of northern BC in the 1870s while helping search for potential sites for a Pacific railroad terminus. In 1898, however, Britain agreed to again station a dedicated survey vessel, HMS Egeria, in BC waters. Coastal traffic was increasing, and larger-scale charts were needed. The Klondike gold rush was on, new settlers were arriving and taking up land, mines and salmon canneries were opening: BC was enjoying a boom.
In 1910 the Egeria was decommissioned, and the Canadian Hydrographic Service took over responsibility for Pacific surveys and chart production. A survey vessel, CGS Lillooet, was based on the BC coast, and Philip Musgrave became the first regional hydrographer, serving until 1919. His successor, Henri Parizeau, was in charge until 1946 and had a great influence on the evolution of coastal place names during that period, as we shall see.
By then, of course, the coast was charted. A small article buried in the Victoria Times of Oct 19, 1954, reported that BC officials hoped to "fill in the last blank spots on survey maps of the province" late the next year. Surveys would continue, however. When new technologies (aerial photography, for instance, or depth sounders or global positioning systems) allow for more refined measurements, charts must be corrected and upgraded. Shifting river channels and estuaries need constant checking. Larger ships with deeper drafts need more detailed charts, as do new ports and the approaches to new industrial and residential developments. As R W "Sandy" Sandilands, who spent 30 years as a marine surveyor on the BC coast, has noted, "the work of the hydrographer is never ending."
New place names continue to be added to the BC coast, though not very often. BC's Geographical Names Office, in its document on naming principles, points out, quite firmly, that "not all features need a name at this time," and that "the opportunity and privilege to name landscape features" must be available to future generations, as well. The office establishes naming policies and procedures: names cannot be bought or sold, for instance; corporate, commercial, discriminatory or derogatory names are certainly not permitted; "ownership of land does not confer the right or entitlement to name a geographical feature."
The most acceptable new names are ones with a long history of local use. Failing that, the following sources for names are considered: historical events that occurred in the area, unique natural features, associated First Nation names, early residents from the vicinity, and those who died during war service.
Place name trends have changed dramatically over the years. The earliest official names mainly celebrate the heroes of the Old World. British explorers often selected naval and political names; Vancouver also bestowed names of "particular friends," family members and the officers of his two ships. The Spanish seemed to prefer religious ones, though they honoured naval figures as well. Dozens of Spanish place names, fortunately, have been preserved on the BC coast, although many were added at a later time to recognize the major contributions made by early Spanish explorers.
Richards and Pender, who had to come up with hundreds of place names but knew little about the history and culture of the area, relied heavily on their Royal Navy heritage. Virtually every ship and officer that served on the BC coast before 1870 is honoured with one or more names. As few of them had lasting connections with the area, these names seem startlingly irrelevant today. But at least the hydrographers chose to pay tribute to individuals who had actually been in BC waters. Many played important, if brief, historic roles on the coast, either as administrators or by taking part in gunboat actions designed to subdue and punish unruly First Nation groups. Colonial officials and visiting celebrities were also commemorated. Minor features, however, were given bland and forgettable names; Bare Islet and Steep Bluff, for instance, were favourites. Perhaps Richards and Pender had neither the time nor the inclination to come up with distinctive labels. It didn't really matter, because Henri Parizeau changed most of these names in the 1920s and '30s.
Fewer place names were added in the turn-of-the-century Egeria era, and the ship's commanders—Morris Smyth, Cortland Simpson, John Parry, Frederick Learmonth and John Nares—who were mainly re-surveying heavily used areas, often chose names that were related to those that already existed. The captain of CGS Quadra, the federal lighthouse tender on the Pacific coast, also did a fair amount of survey work in BC at this time. This was John Walbran, who applied many names related to his family history and many that were designed to please senior officials in the Department of Fisheries and Marine. He later wrote a seminal book on coast place names. Regional hydrographer Henri Parizeau was interested in toponymy and spent much time in the archives researching BC's pioneer history. He believed fervently that place names should reflect local history and not be imported from other countries and cultures. He was also determined to eliminate duplicated names, which he considered dangerous, as place names were used to give bearings and distances for navigation and, especially, in rescues and other emergencies.
Hundreds of early BC settlers had geographical features named for them by Parizeau. He commemorated the Royal Engineers, who had come to BC as a contingent in 1858 and 1859, laid out townsites and constructed roads. He honoured merchant mariners, especially the skippers of Victoria's sealing schooners and the masters of the coastal steamships. Dozens of pioneers attending the 1924 old-timers' reunion in Victoria found their names on coastal charts, as did many men and women who crewed under Parizeau on the west coast survey vessels Lillooet and William J Stewart. When World War II began, he developed patriotic themes: Victoria Cross winners, naval officers serving at Esquimalt, famous warships and combat aircraft.
Parizeau's wholesale naming and name-changing alarmed property owners (who were rarely consulted) and disturbed bureaucrats. The Geographic Board of Canada had the final say on place names, and the board's members adhered to certain strongly held principles. One of them was that "old historic names, firmly established by time," should not be altered. Battles took place over names, and lengthy correspondence ensued. Parizeau had to back down in some instances, which he did not do gracefully, but he still managed, over the course of his lengthy tenure, to rewrite most charts and forever alter the history of coastal nomenclature.
(The Geographic Board of Canada, established in 1897, changed its name to the Canadian Board on Geographic Names in 1948. In 1961, responsibility for place names was transferred to the provinces, and the board, now an advisory body with provincial representation, became the Canadian Permanent Committee on Geographical Names. In 2000 its name changed again, to the Geographical Names Board of Canada.)
The coastal place names of BC have certain obvious biases and deficiencies. Upper- middle-class white European males predominate as source material. Ethnic groups that made important contributions to Canadian history—especially Chinese and Japanese immigrants—are almost completely ignored. Although an effort was obviously made by some officials to include First Nation and female names, relatively few were approved.
Victoria and its citizens are far better represented by coastal names than other areas of the province (Vancouver, by comparison, received short shrift when place names were assigned). Victoria is BC's oldest city. "The congregation here," wrote George Hills, the colony's first Anglican bishop, in 1860, "contains a larger proportion of shrewd, thrifty, intelligent, educated gentlemen than any in England outside London." In the 19th century, Victoria was the commercial, administrative and cultural centre of the entire region, as well as the provincial capital. The hydrographic service had its main Pacific office nearby. Provincial government departments and officials that might have influenced place naming were all located in Victoria. The BC Archives, where Parizeau went to research pioneer names, is in Victoria, of course, and its holdings are especially reflective of 19th- century Victoria.
There are an amazing number of errors in BC's place names—mostly small spelling mistakes in people's surnames. Many of these are understandable; in the 18th and early 19th centuries, for instance, consistency in spelling was not considered as important as it is today. People often changed the way they spelled their names (see Blackney Channel) or spelled them several different ways (see Mackenzie Sound). Immigrants with unusual names (by British standards) made alterations in order to conform to British spellings. Some had their names written down wrongly by government officials or employers (see Work Channel) and decided that life would be simpler if they just went on with the new name rather than trying to change it back. But so many mistakes were made that one can only suspect that a certain amount of plain old carelessness was also involved in the recording and transferring of names.
BC's coastal place names may not be representative of all the province's citizens, but they do tell a complex, exciting story. The intricate, convoluted shorelines of the coast, which would stretch more than 27,000 kilometres if one could unroll them like a skein of wool into one long, straight thread, were not easy to investigate. The maze of channels and the 7,000 islands did not give up their secrets easily. BC was the last part of the non-polar world to be surveyed and charted, and it frustrated early visitors, who followed the great inlets that penetrate the mainland, hoping to discover a route across North America, only to have their journeys dead-end beneath the gleaming snowfields of a mountain range. Fierce tidal rapids suddenly grabbed their vessels and swung them on the rocks, and hundreds of hidden shoals and reefs constantly threatened their progress. Many vessels met their ends on these shores, and many travellers lost their lives bringing the province's heady possibilities—part promise, part danger—to our attention.
This book is a testament to their efforts and dreams.
This book, perhaps more than most books, builds on the work of previous authors and reporters. It extends and updates prior efforts in the field and could not exist without the contributions of earlier writers. Sources include nearly every useful book written on the history of the BC coast; for this reason, a bibliography has not been included. Sources are discussed here only in general terms, and for this I will no doubt be criticized. But to have added source information to every entry would have greatly lengthened what is already a very long book and made it needlessly repetitive and formal. And in many cases it would have been pointless.
This is partly because a major primary source for BC's place names is the province's Geographical Names Office, located in Victoria and directed, in my day, by provincial toponymist Janet Mason. I was fortunate enough, while researching this book, to be able to spend two months working at the names unit, which was at that time (and may still be) part of the Integrated Land Management Bureau and the Ministry of Agriculture and Lands. I was allowed complete access to the office's century-old archives, and for this privilege I am very grateful indeed.
The archives were, in the early 2000s, a delightful anachronism in a digital world. A solid set of steel drawers held about 60,000 four-by-six-inch file cards and were backed by three bookshelf-sized cabinets with a century's worth of correspondence and supporting documents. All around spread the cubicles and large-screened computers of a branch of government that specializes in highly technical mapping services. Each official place name in the province, however, whether current or obsolete, still had an ancient file card, and that card had, over the decades, been faithfully marked up with relevant information by generations of geographers and related specialists.
The information on the cards has gradually been making its way to the BC Geographical Names Information System (BCGNIS), an internet database located at www.ilmb.gov. bc.ca/bcnames. This wonderful project, which was only about 30 percent finished in 2009, when this book was published, allows users to search for and sort a wealth of place name data. The site has many other useful features as well, including a downloadable digital gazetteer and an illustrated, audio-assisted section on place names introduced by the Nisga'a First Nation treaty. It is part of an internet portal for provincial geographic services named GeoBC and is a necessary bookmark for anybody interested in the history of BC's place names.
The Geographical Names Office, of course, is not infallible. Its data is often of uncertain or unknown origin (and clearly marked as such). In the study of toponymy, weasel words like "probably," "possibly" and "presumably" are encountered on a regular basis, and you will find them in this book, as well. Definitive explanations can be elusive when it comes to names, and hundreds of meanings and origins will forever remain partly obscured or hidden. Varying theories have been put forward over the years to explain many names, and those theories can conflict. Sometimes there are no obvious answers.
Genealogical data from BC Archives (birth, death and marriage records) have been essential to my research, as have census and voters lists, various early directories and, of course, BC's historical newspaper of record, the Victoria Colonist (originally known as the British Colonist and later as the Times Colonist).
Certain texts have been so valuable that, at the end of many entries, I refer readers to them for additional information with a D, E or W. These letters refer to Kathleen E Dalzell's The Queen Charlotte Islands: Places and Names; the Encyclopedia of British Columbia, edited by Daniel Francis; and Captain John T Walbran's British Columbia Coast Names 1592–1906: Their Origin and History. For readers in search of additional intelligence on the Queen Charlotte Islands, Dalzell's exhaustively researched works are the ultimate guide. The Encyclopedia, meanwhile, is a fabulous resource for background information on communities, geographical features, First Nations and all major historical figures (and much else).
John Walbran needs a more extensive tribute, as he is the foundation upon which all coastal place name research must be based. He was a mariner as well as a writer, master of the lighthouse tender Quadra at the turn of the 19th century, and his information about the coast was based on direct observation and on personal contact with the pioneers and naval personages whose names inform today's charts. His anecdotal style and lengthy historical digressions have endeared him to generations of readers. Thousands of names have been added to the charts since his Coast Names was published in 1909, however, and much of his data, while accurate at the time (for the most part), is now sadly out of date. This present book, which appears exactly one century after his and seeks in some ways to supersede Walbran as a guide and a reference work, continues to celebrate his remarkable contribution.
A number of authors have been especially helpful to my understanding of coastal history. Barry Gough, for starters, is a master at unravelling the complexities of the coastal fur trade. His Gunboat Frontier: British Maritime Authority and the Northwest Coast Indians, 1846–90, in particular, is essential reading. Many coastal names in BC are linked to skirmishes between First Nation groups and the Royal Navy, and though these incidents may seem minor and inconsequential, they say a great deal about Britain's gradual conquest of the region. Gough excels at detailing the conflicts and putting them in a historical context.
W Kaye Lamb's outstanding, five-volume edition of George Vancouver's A Voyage of Discovery to the North Pacific Ocean and Round the World, 1791–95, has been a constant research companion, as has the erudite Cartography of the Northwest Coast of America to the Year 1800, by Henry Wagner. I have also found several books by Victoria writer Peter Murray tremendously useful, including works on the sealing industry (The Vagabond Fleet), the history of the Gulf Islands (Homesteads and Snug Harbours) and missionary activity in northern BC (The Devil and Mr Duncan).
We are blessed in BC with remarkable books on the nautical history of the coast. I referred regularly to Macdonald's Steamboats and Steamships of the Pacific Northwest, by Joseph F Macdonald (two volumes); Lewis and Dryden's Marine History of the Pacific Northwest, edited by E W Wright; The H W McCurdy Marine History of the Pacific Northwest, edited by Gordon Newell; Whistle up the Inlet: The Union Steamship Story, by Gerald Rushton; and The Princess Story: A Century and a Half of West Coast Shipping, by Norman Hacking and W Kaye Lamb.
Other works and authors I owe a particular debt to include British Columbia Place Names, by G P V and Helen B Akrigg; North Coast Odyssey and Cannery Village: Company Town, by Kenneth Campbell; A Traveller's Guide to Aboriginal BC, by Cheryl Coull; The Greater Vancouver Book, edited by Chuck Davis; Working in the Woods: A History of Logging on the West Coast, by Ken Drushka; A History of Victoria 1842–1970, by Harry Gregson; Norwegians in the Northwest, by Eric Faa; Kanaka: The Untold Story of Hawaiian Pioneers in British Columbia and the Pacific Northwest, by Tom Koppel; and the several Cruising Guides to British Columbia, by Bill Wolferstan.
A host of BC books cover specific geographical areas. I found the following of particular use: Nootka Sound Explored: A Westcoast History, by Laurie Jones; Salt Spring: The Story of an Island, by Charles Kahn; Tidal Passages: A History of the Discovery Islands, by Jeanette Taylor; Voices from the Sound: Chronicles of Clayoquot Sound and Tofino 1899–1929, by Margaret Horsfield; Kwakwaka'wakw Settlements, 1775–1920: A Geographical Analysis and Gazetteer, by Robert Galois; The Quatsino Chronicle 1894–1995, by Gwen Hansen; Bright Seas, Pioneer Spirits: The Sunshine Coast, by Betty C Keller and Rosella M Leslie; Sunny Sandy Savary: A History of Savary Island 1792–1992, by Ian Kennedy; Bowen Island 1872–1972, by Irene Howard; The Skeena: River of Destiny, by R Geddes Large; Haida Monumental Art: Villages of the Queen Charlotte Islands, by George F MacDonald; Lasqueti Island: History and Memory, by Elda Copley Mason; Full Moon, Flood Tide, by Bill Proctor and Yvonne Maximchuk; Barkley Sound: A History of the Pacific Rim National Park Area, by R Bruce Scott; Notes and Quotes: A Brief Historical Record of Southern Vancouver Island, by Dorothy Stranix; Esquimalt Naval Base: A History of Its Work and Its Defenses, by F V Longstaff; and Bella Coola, by Cliff Kopas.
Finally, we come to the internet, which many historians seem leery of but which has developed into an important contemporary source of historical information. The internet has its limitations, certainly, and like other sources must be treated cautiously and confirmed independently wherever possible. But surely no one can deny its usefulness. Many works no longer under copyright are now fully available (and searchable) online, including Vancouver's Voyage of Discovery and Lewis and Dryden's Marine History, both mentioned above. An extraordinary quantity of genealogical data can now be explored, and many excellent sites deal in great depth with aspects of marine and military history. Of particular interest is the BC History Digitization Program at the University of BC, which promotes free online access to an ever-increasing range of historical materials. Go to www.ikebarberlearningcentre.ubc.ca/ps/BCDigitInfo.html to find the latest completed and planned BC digitization projects.
The downside of the internet, of course, is its instability. As a researcher, you are at its mercy. You never know when there's going to be a power outage or a circuit collapse. Sites suddenly disappear when domain registrations expire or service providers go bankrupt. Web pages change without notice, instantly becoming more useful or (often) completely useless as proprietors make "improvements." There's still nothing like a solid, reliable book. Nevertheless, without the internet this book would have taken ten years to complete instead of three. Click here to see recommended digital resources.
Many people have helped with this book, in many different ways. I particularly want to thank provincial toponymist Janet Mason of BC's Geographical Names Office, who made space and resources available for me to work in Victoria and who patiently answered many questions. This book could really not have been completed without the co-operation of Janet and other members of the provincial government's Base Mapping and Geomatic Services Branch (which has since been reorganized). Thanks also to Kate Russell and her knowledgeable staff of reference librarians at Special Collections, my home away from home at the central branch of the Vancouver Public Library.
From 2006 to 2008 I wrote a column on coastal place names, called "Coastlines," for Pacific Yachting magazine, and this employment helped finance my research. I'm grateful to Peter A. Robson, the magazine's editor at the time, for this opportunity, and also to the other staff members I worked with, especially Hilary Henegar, Wendy Bone, Dale Miller and Jocelyn Cooper.
Over the course of my research I received assistance from staff members and volunteers at many museums, archives, libraries and other institutions. Special thanks to Denis D'Amours, director (Pacific), Canadian Hydrographic Service; Michael Ward of the Canadian Hydrographic Service; David Hill-Turner of the Underwater Archaeological Society of BC; Richard MacKenzie of the Maritime Museum of BC; Harold E Wright of New Brunswick's Heritage Resources; Joyce Austin, manager of the Rossland Museum; Matt Cavers and Reana Mussato at the Sunshine Coast Museum & Archives; Ann Watson, archivist at Sechelt Community Archives; Jean Eiers-Page of Prince Rupert City & Regional Archives; Leila Muldrew of the Victoria Genealogical Society; Clare Sugrue, administrative assistant and webmaster, and Lt Cdr (retired) David J Freeman, naval historian and volunteer, both at CFB Esquimalt Naval & Military Museum; Daniel A Haskins, archives records manager at the Archdiocese of Portland, Oregon; Victoria Ertelt, library administrator, and Suzanne McKenzie, volunteer archivist, both at Mount Angel Abbey, St Benedict, Oregon; Jamie Purves, education and programming co- ordinator at the Vancouver Maritime Museum; Lisa Mitchell, information and privacy coordinator for the New Westminster Police; and Linda Sawyer, executive director, BC/ Yukon Command, for the Royal Canadian Legion.
I have benefited hugely, as always, from the generous support and enthusiasm of my friends and family. Tracy Cooper and Gary Little made many helpful suggestions. Tim Woodland lent postcard images and scarce books. Theresa Kishkan alerted me to the existence of the Douglas maple, thus saving me the embarrassment of claiming that northern BC was maple-free. Gray Scrimgeour, Bob Smith, Bill Topping, John Keenlyside and Peter Jacobi shared their expert knowledge of BC history. My partner, Katherine Johnston, especially, encouraged me to stay the long course and endured, with her usual kindly grace and wisdom, the monomania that inevitably results from such a fixed, intense focus.
The following individuals all provided useful information, often about family members. Many of them responded to emails out of the blue. Indeed, the open and friendly answers I received from total strangers was most inspiring. My heartfelt thanks to Andrew Loveridge and Charles Dodwell of Pender Island; Kim Dodwell from Shrewsbury; Kris and John Stevens Lovekin of Riverside, California; Tahirah Shadforth; Ron Beaumont; Davis Bigelow, who grew up at Pointer Island lighthouse; Dawn Turner of Comox and Dave Lemkay of Douglas, Ontario, for information on John Young Rochester (Rochester Island); Jim Shaw on Bowen Island; Victor G Wiebe, librarian emeritus at the University of Saskatchewan; Brian Lee, editor and publisher of Pender Harbour's Harbour Spiel; and June Cameron, author of Destination Cortes Island. Many entries in the book have benefited from the helpful suggestions of BC historian Jean Barman.
I am grateful to my editor, Audrey McClellan, for correcting and improving this text. The errors that remain are mine alone. It has been a great pleasure to work with the passionate, capable staff at Harbour Publishing. I feel very fortunate to have had the opportunity to steep myself so purposefully in the culture and history of the BC coast.