Feature Articles
The following 12 essays, originally printed in the Encyclopedia of Raincoast Place Names, provide a more in-depth look at how the names of BC coastal places were created, modified, and sometimes replaced. These pieces describe the processes by which official names are given today—by the Geographical Names Office or by treaty process, for example—and how exploration, development, navigational blunders, and war deaths were sources of many place names in the past.
While some rocks and reefs are named after the mariner with the keen eyes to spot them, more often than not it is an unfortunate encounter between boat and rock that determines its christening.
The stories behind some place names reveal a host of mishearings, odd spellings, bad spellers, and messages lost in translation.
The Ships and Skippers of the Hudson's Bay Company
Many coastal place names reflect the early presence of the Hudson's Bay Company's fleet of ships (and their captains), whose mission was to transport furs and personnel, as well as to carry materials to build fur-trading posts.
The reasons new places receive their names vary, and the Geographical Names Office's guidelines shape the kinds of names and number of new names that are made official every year.
Though not as common as in the past, place name changes have resulted from new trends in language usage and implications of words, and where some attempts at changing names have succeeded, others have failed.
The rich history of the Fraser estuary is told in its place names. Businessmen brothers, a charming actress, a black canning industry leader, and a fur trapper all left their mark—and their names—in the area.
Mariners at the turn of the 20th century led lives of adventure, both on and off the deck, whether on merchant missions to Asia, expeditions to the Arctic, unplanned stays in Russian prisons, or mapping the coast at home in BC.
When the area we know as Prince Rupert was declared the site of the western terminus of the Grand Trunk Pacific Railway, many surveyors, engineers, hydrographers, and others were part of the project, choosing names for places and leaving their own.
The mid 20th century saw the end of a war and an increase in aerial surveying, and in combination led to a proliferation of place names in dedication to the young Canadians who lost their lives in WWII.
The Royal Engineers, or "sappers," were skilled tradesmen arriving from England in the 1850s. They played an important role in shaping the infrastructural, social and cultural environment of BC.
The Nisga'a First Nation treaty created official and correct Nisga'a names for places that formerly had English names or incorrect "Indian" names. They tell the story of a rich First Nation culture and history.
Rock blasting, landfills, naval docks, artificial breakwaters, dredging and filling have caused some place names to change, and others to disappear altogether.
Having a coastal feature named for you is normally a great honour. Having a rock or reef named for you, however, can be somewhat of a disgrace. According to nautical tradition, if you manage to wreck your boat on an uncharted rock, that rock is named for you—or, more commonly, for your vessel. But this really only happens if your boat is quite large or if you are important enough for notoriety to ensue. Usually the rock or reef in question has already been named for some unfortunate earlier wreckee.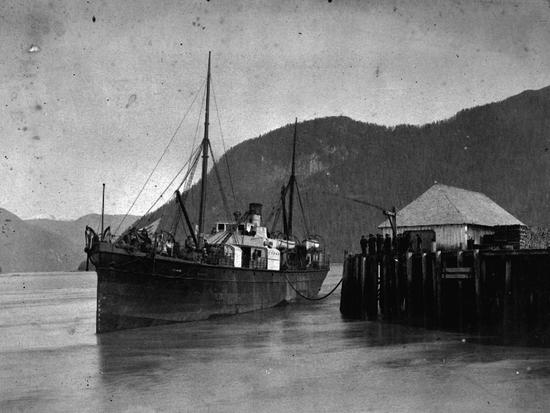 The BC coast is littered with rocks that commemorate marine mishaps and enshrine the shame of certain skippers. At the entrance to Mantrap Inlet in Fitz Hugh Sound is Barracuda Rock, where the survey launch Barracuda came to grief. The British merchant steamer Benmohr "grazed" Ben Mohr Rock in Trincomali Channel west of Galiano Island, and the Wellington did the same to Wellington Rock in Seaforth Channel. The venerable Union steamship Cutch, originally built as a pleasure craft for an Indian maharaja, had the dubious honour in 1899 of christening Cutch Rock in Metlakatla Bay near Prince Rupert. The steamship Danube crashed into Danube Rock in Skidegate Inlet, and later, renamed the Salvor, became a specialist in salvaging wrecks on reefs. The list goes on and on.
Most ships with rocks named for them survive their fraught encounters. They are refloated by rising tides or pulled off by tugs and taken to drydock for repair. Many go on to give long and eventful service. The 40-metre patrol boat Armentières, for instance, spent much of its life on the BC coast. In 1925 it struck unreported Armentières Rock in Pipestem Inlet and sank, but was raised, towed to Victoria and refitted. Forty years later it was still at work, though under a different name.
Other reef-bound vessels are less fortunate and suffer tremendous damage. Consider the USS Suwanee, an iron sidewheeler that had been built during the US Civil War for river use, with a shallow draft and front-and-rear rudders. On its way to Alaska in 1868, the warship became firmly grounded on an unmarked rock (known today, of course, as Suwanee Rock) in Shadwell Passage off the north end of Vancouver Island. As the tide dropped, the ship broke in half and was utterly destroyed. The crew survived, and salvage operations retrieved the guns, ammunition and machinery. The wreck has been a popular dive site for years, and artifacts from the Suwanee adorn the homes and gardens of several recreational divers.
If you're a ship captain, a far easier method of attaching your name to a dangerous rock or reef is to discover the threat without getting wrecked and then report it to the Coast Guard. Thus we have Marchant Rock in Hecate Strait, spotted in 1869 by master George Marchant while he was ashore enjoying breakfast on dry land. Hewitt Rock in Finlayson Channel and McCulloch Rock in Dixon Entrance received their names after captains James Hewitt and William McCulloch, respectively, located these menaces and described them to naval officials.
It is possible, should you end up on some reef, to avoid having your name, or your vessel's name, printed on the charts for fellow mariners to chuckle over until the end of time. Just blame the person who sent you on your journey! The success of this strategy can be seen in the name of a rock in Trincomali Channel. HMS Plumper was anchored at Nanaimo in 1859 when its master, Captain George Richards, received an urgent order from Governor James Douglas to return to Victoria. En route, at full speed, the Plumper hit a rock where there weren't supposed to be any. Damage was negligible, fortunately. Richards and his officers felt that it was Douglas who had ordered the voyage, and Douglas, not them, who should forever be associated with the site of the accident. They named the hazard Governor Rock.
"Truth is uniform and narrow," wrote Benjamin Franklin. "But error is endlessly diversified.... In this field the soul has room enough to expand herself, to display all her boundless faculties, and all her beautiful and interesting extravagancies and absurdities." So it is, certainly, with geographical place names. Mistakes in translating and transcribing names; errors in hearing, attributing and understanding names; spelling and punctuation mistakes—all have subtly distinguished our coastal heritage.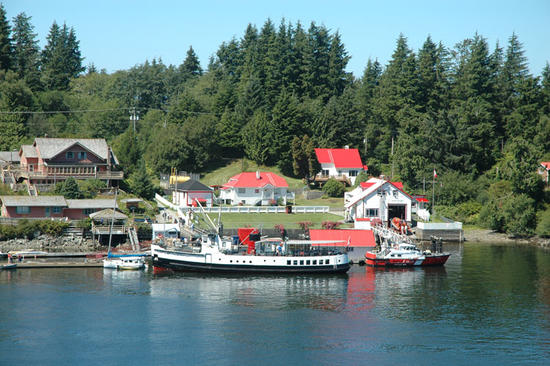 The range and quantity of errors is quite amazing. Some are mundane but still manage to leave a distinct impression in the fabric of coastal history. The west coast hamlet of Bamfield, for example, was named after early trader William Banfield, first white settler at Barkley Sound. A post office was established in 1903 with cancelling equipment that read "Bamfield" and was never corrected. The hydrographic service kept the name Banfield Inlet alive on charts until 1951, when all attempts to hang on to the true spelling of a historical name were abandoned and the feature officially became Bamfield Inlet. Dozens of other BC place names have suffered similar minor mishaps.
By contrast, there are names such as Caulfeild in West Vancouver, commemorating British land developer Francis Caulfeild, which appear to be misspelled but are, in fact, accurate. No doubt many attempts have been made over the years to "correct" this odd, old-fashioned name.
Numerous coastal names show the effect of what we might call "variable" spelling. Writers in the past did not have the same fixation on exact spelling that we do and were often quite content to spell the same word differently—even in the same sentence. Mackenzie Sound, for instance, north of Kingcome Inlet, is named for Kenneth McKenzie, bailiff of Craigflower Farm in the 1850s. Either spelling suited him. Corporal James Duffy of the Royal Engineers also spelled his name Duffey. Thus Duffy Rock and Duffey Lake both refer to the same person. Hudson's Bay Company official John Wark got listed by mistake on company records as John Work and decided to just stick with the new name rather than face the bureaucratic nightmare of trying to get it changed back. Five coastal features named Blackney all refer to Royal Navy paymaster William Blakeney, who altered his name for reasons unknown after serving on the BC coast in the 1860s. A long list of comparable examples could be drawn up.
Early chart-makers had a difficult time with names from unfamiliar languages. The Ballenas Islands in the Strait of Georgia, christened with the Spanish word for whales, were shown on charts for many years as "Ballinac." Gabriola Island is a misnomer. The actual name, applied by Spanish navigators in the early 1790s, was Gaviola, which may refer to a 17th-century Spanish naval officer. Gaviola was sometimes written Gabiola (which is pronounced similarly in Spanish), and a British cartographer managed to slip in an errant "r," probably in the mid-1800s. Now we're stuck with Gabriola. (The same cartographer also misspelled the name Porlier, with the result that Portier Pass appeared on Gulf Island charts for half a century until changed back to its original form.)
Historians make mistakes as well. Henry Wagner, the foremost authority on 19th-century Pacific Northwest mapmaking, known for his scrupulous accuracy, was nevertheless convinced that José Narváez, first Spanish explorer to see Gabriola, named the island's eastern point Gaviota, Spanish for seagull. But there is no documentary evidence for this claim whatsoever.
First Nation terms, naturally, bedevilled pioneer cartographers. All kinds of huge mistakes were made over them. The name of Nootka Sound itself, the main site of early contact and exchange between European and First Nation cultures, is the most famous booboo. Captain James Cook reported in 1778 that the inlet was named Nootka by its inhabitants. But what he probably heard when asking, no doubt with many hand gestures, for the name of the place was advice on where to anchor his vessels: nootka-a, meaning "go around." This minor mix-up resulted in one of our most significant place names.
No doubt there are other mysterious naming blunders out there on the coast waiting to be unravelled and put to rights.
The Hudson's Bay Company, Canada's oldest corporation, relied heavily on what it called its "marine service." The names of its early vessels—and those who commanded them—now adorn a slew of geographic features on the BC coast. And the marine service itself, through a series of business acquisitions and mergers, metamorphosed into the steamship line that operated the famous Princess vessels in BC.
It all began on the Columbia River with the brigantine Cadboro. The Hudson's Bay Company decided to get into the coastal fur trade, and it needed something small to set up trading posts and transport furs and supplies. The historic Cadboro, built in England for £800, was small indeed, only 17 metres long and about 60 tonnes. It was the first European ship to enter the Fraser River, in 1827, when Aemilius Simpson and his crew of 35 sailed cautiously upstream and established Fort Langley.
The HBC also had a small fleet to ply back and forth between England and its far-flung posts. The captains employed on these long journeys, some of whom also worked on the BC coast, could be something of a trial. Governor George Simpson wrote of James Davidson, for instance, master of the 185-tonne Dryad, that he knew nothing of his "talent as a Navigator ... but his talent as a Grog Drinker I understand is without parallel." Chief factor John McLoughlin commented that L J Hayne of the Ganymede was "so much addicted to Liquor I conceive it would be hazarding the safety of the Vessel to give him charge of her. I have several times perceived he made free with Liquor before Breakfast." Hayne went mad en route to England and sailed his ship to Tasmania instead.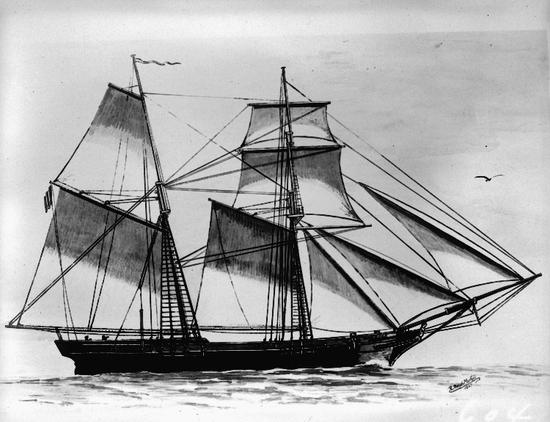 The Cadboro proved too small for safety. "There are hundreds of War Canoes on the coast longer and higher out of the water than she is," exclaimed Simpson. Larger vessels were sought. The 175-tonne Eagle, under John Grave, helped determine the site of Fort Nass in 1830. The Lama, under William McNeill, an experienced, sober trader, brought materials to Bella Bella in 1833 to build the trading post of Fort McLoughlin.
The most famous of the HBC's coastal vessels was the Beaver, which arrived in 1836 to become the first steamship on the BC coast. With its side paddlewheels and a top speed of almost 10 knots, the Beaver had a long and honourable career on the coast. It was hired by the Royal Navy from 1863 to 1870 and performed invaluable survey work under Lt Daniel Pender before being wrecked in 1888 at Prospect Point in Vancouver Harbour.
The Beaver had many skippers. One was William Brotchie, who had also been in charge of the Cadboro. A portly, good-natured fellow, Brotchie left Hudson's Bay service in 1849 and got a licence from the Royal Navy to cut and export spars. His business was a total failure, though, as the prodigious masts and yards he felled in the forest and shipped out proved too large and magnificent for practical use. Another competent captain, Charles Dodd, had charge of the Beaver from 1852 to 1856 and went on to become a senior Hudson's Bay officer.
Many other HBC vessels and skippers added their names to the coast as the years went by. The Otter, the first propeller-driven steamer in the Pacific Northwest, is commemorated by almost as many place names as the Beaver. The Labouchere and the Enterprise both have stories to tell. Willie Mitchell and the Una set off the Queen Charlotte Islands gold rush in 1852. Charles Stuart of the Beaver has five places named for him, as does the reliable John Swanson, who had a 30-year career with the company.
The Hudson's Bay Company dominated BC's coastal shipping until 1883, when it merged with the Pioneer Line, which had equal dominance over BC's riverboats. Pioneer, with its fleet of shallow-draft sternwheelers, had been founded in 1862 by William Irving and operated since 1872 by his son John Irving. The combined operation, known as the Canadian Pacific Navigation Co, was taken over in 1901 by the Canadian Pacific Railway, which called its new subsidiary the BC Coast Steamship Service. The CPR invested heavily in a series of new and elegant Princess ships, and any lingering trace of the old fur-trading marine department soon disappeared.
Every cove and creek mouth in BC may have already been explored and mapped, but the process of giving names to places continues. While all the major landmarks were tidied away nearly a century ago, names for minor features are still being considered and adopted. Naming procedures today are more highly regulated and not nearly as urgent as in the past, but each year several dozen BC place names are added to the gazetteer or have their credentials revised.
In the first half of 2009, nearly 30 names had been approved or updated. In 2008, another 28 new or altered names appeared on the list. What list is this? Well, in BC the Geographical Names Office is responsible for provincial place names; it maintains the BC Geographical Names Information System database, BCGNIS for short. The unit, with offices in Victoria, has a website (www.ilmb.gov.bc.ca/bcnames) where visitors can search a digital gazetteer by name or by area. Some searches produce fascinating data; others reveal nothing at all.
Many names listed in 2008 and 2009 reflect administrative changes. The Okanagan community of Westside, for instance, is now known as West Kelowna. A number of new water features were named, including evocative Moose Wallow Creek east of Prince George. But no coastal features appear on the list. In 2005, however, several new names were officially recognized on the west coast of Vancouver Island as a result of the approval in principle of the Maa-nulth Treaty with a group of five First Nations affiliated with the Nuu-chah-nulth Tribal Council. The names were required in order to establish water reserves for water-licensing purposes. Thus we now have St Pauls Dome Creek on Kyuquot Sound and Poett Creek on Barkley Sound. The names are adopted from other local landmarks and were chosen, somewhat unpoetically, by the Treaty Negotiations Office in order "to facilitate timely production of legal documents."
Getting a new place name on the books is no simple matter these days. As BC's Geographical Names Office makes very clear, "not all features need a name at this time." In other words, to keep the wilderness wild and to give future generations a chance to add a few names of their own, the government is in no rush to attach a label to every rock and puddle in the province. The names unit does not initiate new names; they have to come from the public. However, proponents must not only explain in detail the significance of the names being proposed but must also provide persuasive reasons why particular features need naming in the first place.
Names with a long history of local usage by the general public always take precedence in any new naming process. When no local name presents itself, other naming sources are considered: historical events that occurred in the area, unique descriptive terms, First Nation words associated with the area, early residents of the area, and persons who died during war service. You can't officially name a feature just because you own the land it's on or to commemorate a tragedy or the victim of an accident. Corporate or commercial names are not acceptable, and all names must, of course, be in good taste. Personal names are only considered after two or more years have elapsed since the death of the person in question.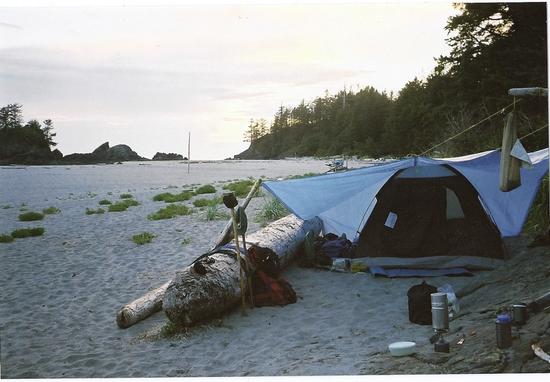 The name Kebegwis, for example, was applied in 2005 to the south shore of Shuttleworth Bight on the northern tip of Vancouver Island. This First Nation word translates as "sandy beach" according to the Quatsino Band Council and Port Hardy Heritage Society. The name Third Beach was also adopted that year for a beach on the northwest coast of Nootka Island, off Vancouver Island. Bible camp leaders on Nuchatlitz Inlet came up with the name in the late 1940s; their "first" and "second" beaches were nearby, but they could only reach the "third" beach by boat. Today Third Beach marks the usual northern terminus of the rugged Nootka Trail. It was officially adopted as a "well-established local name," used by pilots and mariners, and identified on hiking maps.
So, while proposing a new BC coast name can be laborious, it's still possible. The place to start is the Geographical Names Office website, where you can download guidelines, or else write to PO Box 9355, Stn Prov Govt, Victoria, BC V8W 9M2.
Words can carry many shades of meaning over the course of their careers. Everyone knows that a creek is a stream or brook, right? Something smaller than a river, preferably with rushing water? Well, everyone in North America knows it, as well as people in Australia and New Zealand. In Britain, however, a creek is a small harbour or a narrow coastal inlet, particularly one that dries at low tide. The word comes from kriki, Old Norse for "nook." And seeing that 19th-century British mariners provided the official names for many of BC's coastal features, it should be no surprise that there were dozens of "creeks" on early charts, most of which have now been changed to "inlets" (Vancouver's False Creek is one exception).
Next, consider the word "canal." Most of us take it to mean an artificial waterway. But marine surveyors have also applied the term to long, narrow inlets that don't vary much in width— inlets that look, in other words, like artificial waterways. In BC, Alberni Inlet was known for decades as Alberni Canal. That name bothered certain people, though, and in 1945, on the recommendation of regional hydrographer Henri Parizeau, it was changed. Parizeau felt that the word "canal" would raise the spectre of "fees for pilotage, canal dues, extra insurance and so forth" in the minds of foreign shipping magnates, to the detriment of the future forestry centre of Port Alberni. Apparently, his argument was a convincing one.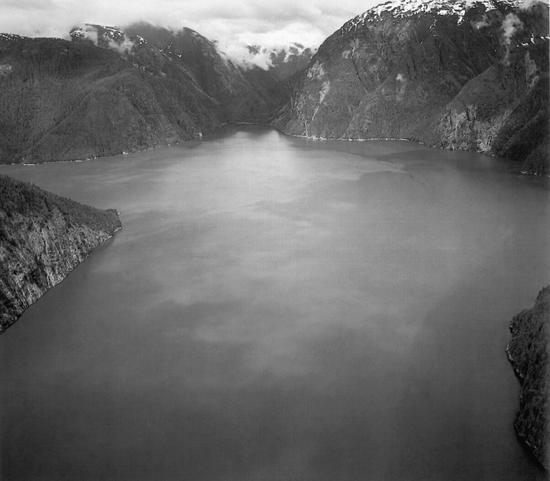 In 1953 the hydrographic service also tried to change the name of Gardner Canal, south of Kitimat. This 192-kilometre inlet, the longest in BC, bores through the heart of the Coast Mountains and ends at the Kitlope Valley. En route, it passes Kemano Bay, downriver from the gigantic hydroelectric developments that power Alcan's Kitimat aluminum smelter. Again it was argued that by changing "canal" to "inlet," any potential misgivings on the part of shipping companies might be allayed. The Geographic Board of Canada wasn't buying the logic this time around, and the suggestion was rejected.
Changing the name of a geographical feature has become more difficult over the years, with the naming authorities sticking ever closer to "certain principles of nomenclature," one of which is that mere ownership of land is insufficient ground for an alteration. This principle is often challenged. In 1964, for instance, the new owner of Johnson Islet, off the northeast corner of Saanich Peninsula, petitioned the provincial government to change the name of his property to Rose Island. The original name, he reasoned, commemorated "a trapper" who owned the island from 1911 to 1928 but only lived there from time to time "as a bachelor ... and who is not remembered with any local significance." Rose Reid, by comparison, had owned the land for 30 years, since 1934, and her family had lived there all that time.
The head of BC's geographic division was not unsympathetic to the request but pointed out to the owner that as Johnson Islet had survived as an official name for over 50 years, "we would be loath to change that name without a very good reason." The regional hydrographer agreed that the change would create an "undesirable" precedent for other names in the area. The request was denied.
Hydrographers who worked on the Pacific coast, and who were obliged to come up with most new names for BC coastal features, on occasion ran afoul of their own superiors in Ottawa. In a 1944 memo to a Victoria-based underling, the chief of the hydrographic service expressed displeasure at a list of proposed new names, declaring that "too many names of your office staff and of the ship's crew have been used without reasonable discretion." Three junior female hydrographic employees appeared to be at the heart of the problem. These gals must have exerted quite a hypnotic appeal on their more senior male colleagues. Place names had been proposed based not only on the young women's surnames, but on their first and middle names as well. After much grumbling, the names were retracted and alternatives provided. Peace—and, presumably, discretion—descended once more on the Victoria hydrographic offices, and life returned to normal.
The mouth of the Fraser River isn't high on the "must visit" lists of most recreational boaters. It is a fascinating place to explore, however, with lots of coastal history and some intriguing place names. As you might expect, the municipality of Delta is home to much of the Fraser estuary. The best access is through Ladner, BC's version of a bayou town, surrounded by marshes and backwaters.
William and Thomas Ladner were brothers, resilient Cornishmen who came west for gold in 1858 but ended up as farmers, businessmen and politicians. Their rich, well-diked lands became the nucleus of a riverside village called Ladners Landing. This was a busy part of the world a century ago. Ferries ran from the landing to New Westminster and across the Fraser's South Arm to Lulu Island. Just west along the riverbank at Port Guichon, named after another pioneer farming family, was an important embarkation point for Victoria. From 1903 to 1931 the Great Northern Railway had a spur line to the port and operated a railway ferry from there to Sidney on Vancouver Island.
The islands of the Fraser estuary are flat and fertile but not very stable. They shift and change shape constantly in response to both natural variations in water flow and a century and a half of diking and dredging. The largest of the islands, home to the city of Richmond, was named in 1862 after Lulu Sweet, a member of the first theatre group to perform in New Westminster. "Her conduct, acting and graceful manners gave great satisfaction," according to a newspaper account, and Col Richard Moody, BC's lieutenant-governor, was sufficiently smitten to name the prominent feature after the young actress.
Deas Slough and Deas Island, over which the George Massey Tunnel runs, were named for a South Carolina tinsmith, John Sullivan Deas, who, like so many others, followed the gold trail to California and BC. After establishing himself as a merchant in New Westminster, he built one of the Fraser's first salmon canneries, on Deas Island, in 1873 and became a leader—and the only prominent black man—in the industry.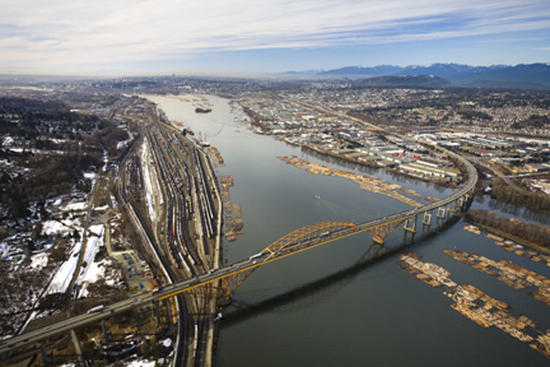 West of Ladner Reach, in an overgrown muddle of wetlands, lies the heart of the estuary, a well-protected area where few boaters go because of the unpredictable shallows. Here rushes and cattails provide camouflage for many species of birds—loons and grebes, great blue herons, dabbling ducks of every description, shorebirds, even snow geese—and also for a handful of squatters in ramshackle houseboats. The swampy landscape is like a west-coast Everglades, pungent with decay but visceral and compelling. You half expect to see an alligator or python.
Many of the islands in these South Arm marshes— Kirkland, Gunn, Barber, Duck, Rose and Williamson—were also diked and farmed. Several became private shooting clubs, patronized by wealthy Vancouver industrialists such as H R MacMillan. Now they are managed as wildlife habitat. Most were named after early settlers in the region. John Kirkland, for instance, built many of Delta's early roads. Behind an artificial training wall along the Fraser's main shipping channel, a new accretion, Woodward Island, is forming. It is named after Nathaniel Woodward, who settled on Lulu Island with his son Daniel in 1874.
Farther upstream is Annacis Island, which acquired its name as the result of a mix-up. In the 1860s it was known as Murphy Island after Patrick O'Brian Murphy, a squatter. Next it was called Annance's Island after Francis Noel Annance, a talented, multilingual fur trader of mixed Abenaki descent who joined the North West Company and worked as a trapper at Fort George, at the mouth of the Columbia River. When the North West and Hudson's Bay companies merged, he stayed on as a clerk and postmaster.
In 1824, Annance accompanied James McMillan on a survey of the lower Fraser River and, three years later, helped him establish Fort Langley. In 1835, after a stint at Fort Simpson on the Mackenzie River, Annance left the company, frustrated by its refusal to promote mixed-race employees (and in trouble over an affair he'd had with the wife of his superior, John Stuart). Annance moved home to Quebec, where he farmed and taught school. Early Admiralty charts identify Annacis as Annance's Island, but an error crept into the 1858 edition and was never corrected, reminding us of the corruptibility of place names—and of words themselves.
As Patrick O'Brian wrote in the foreword to Master and Commander, the first of his legendary historic novels, 19th-century naval chronicles are filled with "actions that few men could invent," where "very often the improbable reality outruns fiction." On the BC coast it was not only navy men who led extraordinary lives. Many of the civilian seafarers whose names grace BC's geographic features had careers worthy of a thriller or adventure film.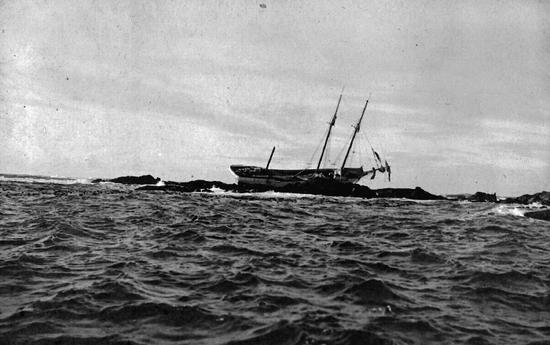 Consider, for instance, the varied resumé of Captain William Gillen, of Wine Harbour, Nova Scotia. He started off as a fisherman, then crewed out of Halifax on merchant vessels bound for South America, Asia, Australia and the West Indies. Arriving in BC in 1895, he, like many other mariners, joined Victoria's sealing fleet. In 1907, Gillen was put in charge of the Bamfield lifeboat station, where he helped rescue the crew of the wrecked schooner Soquel. His sketch maps of the west coast of the Queen Charlotte Islands, made a few years later when he was mate of the New England Fish Company's Flamingo, form the basis of today's hydrographic charts. In 1928, Gillen took the historic RCMP patrol vessel St Roch from Burrard drydock, where it was built, to Herschel Island in the Arctic, and he later commanded Hudson's Bay Company Arctic supply ships. It was from the deck of one of these, in Vancouver Harbour, that he mysteriously disappeared in 1930. His drowned body was not found for a month.
What writer could have imagined the career of Captain Lancelot Beavis? After training at Britain's HMS Conway shore facility, he crewed on the great clipper ships that vied to make the fastest passage between Asia and Europe. By 1893 he was master of the Micronesia, a globe-trotting square-rigger, which he had the misfortune to watch burn to the waterline off the coast of England. Beavis loved the age of sail, but when that age was over he was forced to turn to steamships, which he despised. He worked on Atlantic cattle carriers, surveyed in the Queen Charlottes aboard CGS Lillooet, spent time on the training ship Naden at Esquimalt during World War I and ended up as a captain on the ferries that crossed to West Vancouver before the Lions Gate Bridge was built. After leaving the sea in 1930—reluctantly, no doubt—he retired to Vancouver Island and wrote his memoirs, Passage from Sail to Steam.
Captain Harry Burgess of Wiltshire, England, was another mariner with an exotic curriculum vitae. He had sailed as a young man on the Empress of China and was marine superintendent of engineering for Canadian Pacific in the 1920s. According to his obituary, however, these accomplishments were mere appetizers. He was an amateur heavyweight boxing champion, a founder of the Vancouver Rowing Club and the first president of the Vancouver Game Association. Burgess also installed machinery in Hawaii's early sugar mills and was responsible for designing the first Capilano suspension bridge.
Some of BC's master mariners may have actually found their way into literature. A rumour still circulates that sealing skipper Alex McLean, whose huge handlebar moustache could be tied behind his neck, was the model for Wolf Larsen in Jack London's famed 1904 novel Sea Wolf (both McLean and London denied that this was true).
"The Devil and the Deep Sea," a short story that Rudyard Kipling first published in 1898, was supposedly based on the exploits of two pioneer BC sealing captains, Sprott Balcom (later a whaler) and William Hughes. Balcom and Hughes were captured in 1892, along with their boats and crews, for alleged illegal hunting in Russian waters. After three weeks on a Russian cruiser, they were imprisoned for a further month in a roofless henhouse at Petropavlovsk. The Russian governor, deeply offended by the interest shown in his gold braid and brass buttons by First Nations crew members, stripped their vessels of every useful item, right down to the sailors' rubber boots. The two captains spent another month on another Russian warship before being released at Vladivostok and making their way to Japan, where an officious British consul tried to dock their future earnings in order to pay for their passage home. They finally arrived at Victoria eight months after leaving.
Today's marine vocations seem tame by comparison.
When great industrial projects are conceived for the BC coast, new place names are often required. The area to be developed must undergo a careful survey. Engineers and workers need to be able to refer with ease to various features of the terrain— even fairly insignificant ones. "Down by the rocks over there on the point" may not be specific enough, for instance, when it comes to setting off dynamite. Geographical names on accurate maps can provide a kind of shorthand necessary for safe, efficient communication.
And so it was that, early last century, gangs of surveyors descended on the Pacific coast just north of the Skeena River and began naming everything in sight. The western terminus of the Grand Trunk Pacific (GTP) Railway, Canada's northern transcontinental link, had finally been settled on, and it was certain that a major port and community would emerge at the chosen location. All manner of facilities had to be laid out: rail lines and stations, streets and lots, public buildings, parks, wharves and industrial sites.
Prince Rupert was selected as the terminus primarily on the strength of its harbour, which provides a sheltered, ice-free, deepwater port. The importance of the harbour outweighed the inconvenience of locating the city-to-be on Kaien Island, where it would have to be connected to the mainland by expensive bridges. Kaien, a Tsimshian First Nation word, refers to quantities of foam that accumulate on the tidal rapids at the south end of the island after a heavy rain. The name was bestowed in 1892, before the arrival of the railroad, when Samuel Parker Tuck made the first survey of the region. Tuck Inlet, where a vehicle ferry now runs from Prince Rupert to Port Simpson, extends just north of the harbour.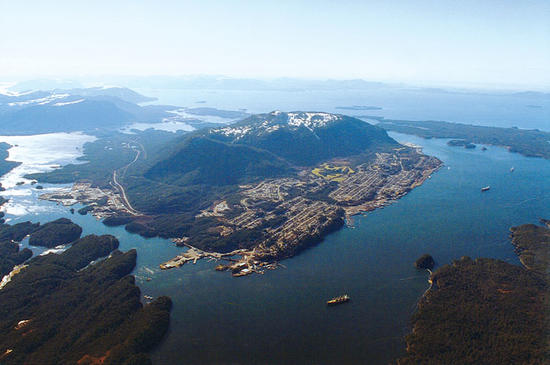 GTP held a contest in 1906 to name its new town. The winning entry, it decreed, must be significantly Canadian in tone, must not conflict with other names and should have no more than three syllables or 10 letters. Twelve thousand submissions were received. Unreasonably, railway officials then decided that their favourite name was Prince Rupert, which has 12 letters and commemorates the flamboyant first governor of the Hudson's Bay Company, a man who never set foot in Canada. No matter. To be fair, the grand prize of $250 was awarded not only to the Winnipeg woman who came up with Prince Rupert but also to two other entrants who suggested Port Rupert, a 10-letter name that closely resembled the one actually chosen.
Two years earlier, Fred Ritchie had made a preliminary survey of Kaien and its neighbouring islands (he later helped design Prince Rupert's sewer system), while GTP engineer James Bacon was busy choosing a site for the new town. He considered Port Simpson and Kitimat Arm but eventually settled on Kaien Island. The actual work of plotting the townsite and waterfront and starting construction was left to Bacon's assistant, Joel Pillsbury, and his crew, which included engineers William Casey and Arthur Hill. Other crew members were William Tobey, who would later become a senior railroad executive, and engineer Joseph de Stein. In 1906 a team led by federal hydrographer George Blanchard Dodge also surveyed the harbour as a prelude to preparing detailed, large-scale charts. Dodge's assistants— Philip Musgrave, Henri Parizeau and Louis Davies—would go on to respected hydrographic careers on the west coast. All these men have geographical features named for them in the area.
Some of the harbour names record the surveyors' frustrations. Delusion Bay, for instance, on the south end of Digby Island, was named by Pillsbury after he'd arrived there at high tide, decided it was a fine place to stay and set up camp. Returning several days later, at low tide, he found the bay totally dry, unapproachable in a small boat and quite useless as a campsite.
From such humble beginnings, a rich maritime heritage has emerged. Cruise ships, cargo vessels and ferries now loom over diminutive water taxis shuttling back and forth. Floatplanes take off and land. Whale-watching zodiacs, fish boats and kayaks weave about. It's only appropriate that the area's names pay tribute to the workers who transformed this northern landscape with their labour.
Most geographical features on BC's long coastline are named for older folks. This is as it should be; it normally takes years to build up the kind of reputation that might prompt a government department to name a mountain or island after you. It is the long-serving, by default, who get the recognition—the ones with the impressive resumés, the lists of achievements, the networks of friends. The rewards go to those who put in the time.
There are exceptions to this trend, however. In one category of BC place names scarcely any nominee is over 25. The reason is simple—and sad; these are the places named for the casualties of war. Since the early 1950s more than 1,000 British Columbians have been commemorated this way on the province's maps and charts. War fatalities are, in fact, one of the few sources of new names that BC's Geographical Names Office will consider.
The practice began after World War II, when aerial surveying really came into its own. The legendary Gerry Andrews—teacher, engineer, forester, surveyor, writer and artist—had been the first to introduce aerial photography in BC, in 1931. During the war, Andrews served in air photo intelligence and learned the latest photogrammetric techniques, which he used to help chart Normandy's beaches for the invasion of 1944. In peacetime, naturally, as BC's chief air survey engineer, he applied the latest science to the mapping of the province's hinterlands, work that he continued from 1951 to 1968 in his roles of surveyor general and provincial boundary commissioner.
Andrews, who died in 2005 at the age of 101, was able to hire numerous ex-RCAF flyers to work on the post-war surveys. He bought used military cameras, and the province purchased a pair of Avro Anson aircraft to provide solid camera platforms. The demand for maps increased, especially from the mining, forestry, oil and power industries. And hundreds of place names were needed to make sense of the new maps. Commemorating a few of the more than 3,700 men and women from BC who had died in action in World War II alone seemed at the time like an obvious solution.
At first it was fairly easy to track down family members and ask to use a name. Rarely was permission refused; people were honoured—thrilled, even—that next of kin might be remembered this way. But as the years went by it became more difficult to locate the relatives of war casualties. And the demand for names declined as mapping became more complete. At some point the government decided that the names of the war dead would only be used at the express request of their families. The procedure was made more ceremonial. Beginning in 1989, the previous year's commemorations were recognized each Remembrance Day with a press release and a message from the relevant provincial minister.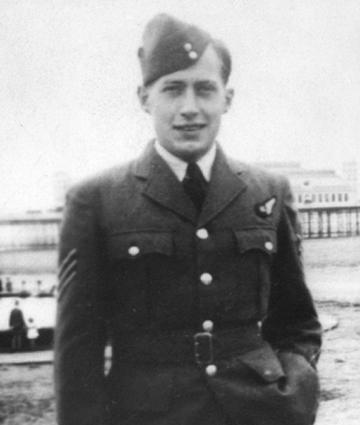 Eventually, even this formality fell by the wayside. In 1997, for instance, 14 geographical features were named for those who died in the two world wars. In 1998 that number had fallen to nine, and the following year it was down to three. Cook Point on the north side of Nelson Island, at the entrance to Jervis Inlet, was one of the names granted in 1999. It recalled the sacrifice of Flying Officer Ray James Cook of Victoria, who was 21 when his plane crashed near Bezancourt, France, on January 28, 1944.
The names of war fatalities continue to be applied to BC's geographical features, though it can take much time and community consultation to find an appropriate site, which may not actually be associated with the deceased person. After all, most war fatalities hail from urban areas in southern BC, which are all "named out." One of the most recent names to be adopted is Millerd Point on the north side of Redonda Bay, northeast of Campbell River. It keeps alive the memory of 24-year-old Flight Sergeant William Francis Millerd, from Vancouver, a wireless operator and air gunner with the RAF's 408 Squadron, whose Hampden aircraft was shot down on May 16, 1942, while attacking a German warship. He is buried at Aarhus West Cemetery in Denmark. Millerd's family used to operate a cannery at Redonda Bay, so the location is fortuitous. The name was adopted on Remembrance Day, 2006.
Some of BC's most under-appreciated pioneers were the Royal Engineers, who came from England in 1858 and '59 at the chaotic height of the Fraser River gold rush. These "sappers," as they were called, were skilled tradesmen: carpenters, bricklayers, surveyors, stonemasons, blacksmiths, printers— the cream of the British Army, in fact. They kept the peace; surveyed townsites; constructed roads, bridges and public buildings; and marked the boundary between BC and the United States along the 49th parallel. In 1863, when their main detachment was disbanded, the majority of the men chose to stay in the province and take up free 60-hectare grants of land. They were exactly the kind of settlers that BC needed at the time: industrious, cheerful, useful and willing to endure primitive conditions. Many have coastal places named for them.
A few names are well known. Port Moody, for instance, recalls the leader of the engineers, Col Richard Moody, the first lieutenant-governor of the colony of British Columbia. Sapperton, a New Westminster suburb, was the original site of their main camp. Sapper John Linn settled at the mouth of a North Vancouver creek; his name, misspelled Lynn, is now attached to numerous North Shore features. Cpl Peter Leech discovered gold on southern Vancouver Island and had a once-thriving mining community, Leechtown, named for him. The unfortunate Cpl James Duffy, who froze to death on the trail between Harrison Lake and Lillooet, is commemorated by the Duffey Lake route over the Coast Mountains. The surname of another Royal Engineer was made famous by one of his offspring; sapper John Maclure's son Samuel, the first white child born at New Westminster, became one of the province's pre-eminent architects. But most of the engineers have long been forgotten.
About 225 of these unsung heroes served here, many accompanied by their families. They were, by all accounts, an outstanding body of men. The sappers defused a potential armed uprising by American miners near Yale. They built much of the Cariboo Wagon Road—a route now followed by the Trans-Canada Highway—blasting it out of the sheer walls of the Fraser Canyon. Their cultural contributions were numerous. The sappers' band, with many talented musicians, played at all sorts of functions. Royal Engineers built the BC mainland's first church and first theatre, designed its first school, established a government printing office and an early weather observatory (run by Peter Leech), sketched the colony's coat of arms and its postage stamps, and inaugurated its first building society, social club, hospital and library.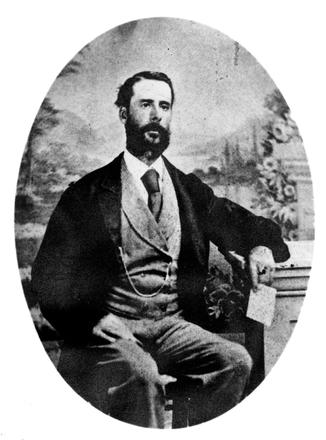 It was the rank and file who remained in the province. The better-paid officers, whose career expectations would be dashed if they stayed, went home in 1863. But men like Thomas Argyle, the detachment armourer, could expect to better their lot in BC. Argyle took a grant of land at Metchosin, near Victoria, sired a large family and spent 20 years as lighthouse keeper at Race Rocks. Richard Bridgman, William Deas and James Ellard ended up running hotels and roadhouses. A few fell on hard times: Crimean War veteran Jock McMurphy, with more medals than anyone in his detachment, had to work as a labourer and government clerk. Seventeen former sappers served as police constables. One was John Jane, who later became a well-established storekeeper near Kamloops and a justice of the peace. Jane, William McColl, George Turner, John Maclure and others set themselves up as surveyors. Some sappers, like Lewis Bonson, turned to farming. Even Daniel Alman, who disgraced the detachment by deserting, left his name on a landscape feature.
Of the 130 or more engineers known to have stayed in the province after 1863, only 25 were still alive in 1900, and only 12 made it to a 1909 luncheon held in their honour by William Keary, mayor of New Westminster and son of former sapper James Keary (killed in an accident in 1871). Thomas Argyle died in 1919, aged 80. Philip Jackman, last of the sappers, died in 1927. He helped lay out the streets of New Westminster, lost a toe working on the Dewdney Trail, crushed his hand building another trail, worked as a policeman, storekeeper, surveyor and fisheries warden, was reeve of Langley for three years and had 21 grandchildren. A provincial park and railway station in the Rocky Mountains are named for him.
In 50 or 100 years, the place names in the BC gazetteer will need extensive revision. This won't be because of global warming— though that phenomenon may well cause hundreds of changes, with islands becoming islets, islets reduced to rocks, and rocks turned into shoals—but will be a result of First Nation treaties. One aspect of most treaty negotiations involves the restoration of traditional names as "official" names. Upcoming treaties will likely each contain a section specifying names to be changed, and as each agreement is implemented, charts and maps will need to be updated.
For instance, when the Nisga'a First Nation treaty was ratified on May 11, 2000, 34 Nisga'a place names became official designations. Some of the names were new, applied to geographical features that had either English or totally erroneous "Indian" official names. Other names simply made minor improvements to existing terminology.
The Nisga'a homeland is on either side of the lower Nass River in northern BC. The Nisga'a people are like the salmon, moving between fresh and salt water; their largest village can be found safely inland, some 40 kilometres from the mouth of the Nass, but they also rely on the ocean for food and livelihoods. There are villages on Nass Bay and at the entrance to the river, and many important cultural and historic sites are located farther away, on Portland Canal and Portland and Observatory inlets.
The main Nisga'a community of New Aiyansh is reached by road from Terrace via the Nisga'a Highway, which runs north along Ksi Sii Aks (formerly the Tseax River) and Lava Lake. It's a spectacular region to visit, site of Canada's most recent volcanic event, which happened about 250 years ago. A huge outpouring of lava flowed from the main crater, which can be reached on foot by taking a fairly arduous guided tour, to the Nass River, which was actually constricted and reconfigured by the molten basalt.
Recently built roads and bridges now allow vehicular travel to the other Nisga'a villages. In the old days, Gitwinksihlkw (which used to be called Canyon City) could only be approached by boat or by crossing a daunting pedestrian suspension bridge over the racing river. The name can be translated as "people of the salamander's habitat," though salamanders have disappeared from the area since the upsurge of volcanic activity. Farther west, you can visit Laxgalts'ap (formerly Greenville), near the river mouth, and Gingolx (formerly Kincolith), on Nass Bay, both accessible for many decades only by boat or floatplane.
The name Laxgalts'ap (pronounced lach-ALL dzap) means "dwelling place situated on an earlier dwelling place" and recognizes the fact that a village originally located here was destroyed by fire. Gingolx (pronounced gin GOLch) is a gorgeous spot, perched beside Nass Bay and surrounded by soaring mountains. A neat grid of streets is dominated by a historic missionary church and a modern, red-roofed community centre. The name is usually translated as "place of scalps" and refers to an ancient battle between Nisga'a and Haida. Nearby First Nations often raided the Nass Bay area for its incredibly rich resources of eulachon, a small fish from which a much-loved oil and food condiment is made.
Fishery Bay, where the river widens at its mouth, was the heart of the eulachon harvest, which today is in serious decline. Under the terms of the Nisga'a treaty, this long-standing name changes to Ts'im K'ol'hl Da'oots'ip, which means "behind the fortress." A huge rock on the bay provided protection for the Nisga'a during times of war. Farther afield, near the entrance to Alice Arm, is Xts'init (pronounced sti NIT), which means "across to" and may refer to an isthmus that connects Perry Peninsula to the mainland. Farthest away are X'uji (OOD zi), on Portland Canal, which used to be the Georgie reserve, and Sgamagunt, "the flat part of the river," just south of Stewart.
The new Nisga'a names are described in a nifty feature on the website of the BC Geographical Names Office (www.ilmb.gov.bc.ca/ bcnames). Click on "What's New" at the right side of the screen, and then on "Nisga'a Treaty names." Two detailed maps locate all the sites, and the names can be clicked for further information. Each name has its own web page, complete with a pronunciation guide and an audio accompaniment. Some pages even have miniature slide shows of historic and contemporary images.
Geographic features have a quality of permanence about them. One doesn't expect a mountain or island to change. In reality, though, the geography of the planet is in constant flux. Rivers alter course; rocks are eroded by wind and ice; beaches form and wash away. Nature, over the long term, is the instigator of such changes, but humankind is making its mark with increasing, relentless frequency. And as the shape and form of the land change, so must the names that we give to its places.
Esquimalt Harbour, for instance, has undergone numerous renovations over the past 150 years, resulting in the loss or alteration of many geographical features. There used to be a Thetis Island in the harbour, off the south shore of Constance Cove. It was marked "Naval Store" on an 1861 Admiralty chart but was joined to Vancouver Island during the construction of Esquimalt's first drydock, in 1887. Forty years later, a much larger drydock was opened near Admirals Road, completely wiping from the charts a feature that had been known for years as Skinner Cove, named after Thomas Skinner, who came to Victoria in 1853 to manage the farm that the Hudson's Bay Company established beside Constance Cove.
Nearby, in Victoria Harbour, was Coffin Island, which was used as a First Nation cemetery. Bodies were left in wooden boxes but not buried, sometimes attracting relic hunters, vandals and arsonists. There are several lurid 19th-century accounts in the Victoria Colonist of brush fires that swept through the coffins. In the 1970s, landfills altered the shoreline to such an extent that the island became joined to Vancouver Island, and in 1976 the name was changed to Coffin Island Point. Lone Rock on the west side of Indian Arm, now Lone Rock Point, has been similarly changed by human development. Other features, such as Gowing Island in the Queen Charlottes—joined by a causeway to much larger Moresby Island when the instant mining town of Tasu was built in the early 1960s—are technically no longer islands but still retain their original names.
A separate category of human changes would include rocks that were blown up because they were a danger to shipping. The most famous of many examples is Ripple Rock in Seymour Narrows, responsible for dozens of shipwrecks and hundreds of deaths. It was blasted to smithereens in 1958 in one of the largest non-nuclear explosions in history. Ripple Rock, though decidedly shorter in stature, is still listed by that name on the charts. However, Romulus Rock in Porlier Pass—named after the German steamship that first struck it in 1893—was renamed Romulus Reef after being reduced by blasting in 1972.
Some features are completely new and have been added to the coastal landscape purely through human effort. Elsje Point in front of the Vancouver Maritime Museum is an example. This artificial breakwater was named for Elsje Armstrong, who played key leadership roles with the Vancouver Museums and Planetarium Association and the Vancouver Academy of Music. The name was officially adopted in 1984.
Nowhere in BC have there been more geographical changes in the last century, both natural and constructed, than in the lower reaches of the Fraser River. About 13 million cubic metres of silt (more than enough to completely fill BC Place twice) are added every year to the Fraser delta, which is further modified by extensive dredging and hundreds of kilometres of dikes and training walls. In the last century the estuary's marshes expanded by 625 hectares. More than three metres of deposits have been added in many areas.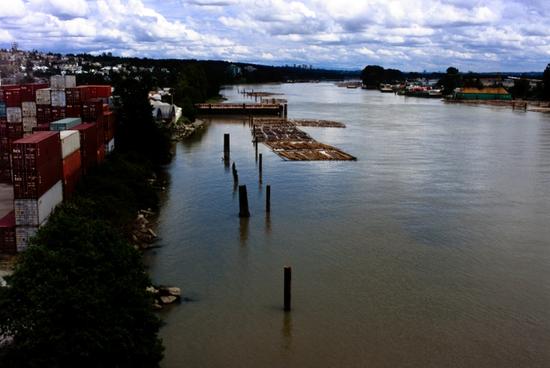 An 1860 Admiralty chart by Captain George Richards shows Sparrowhawk Shoal where Barber Island now sits. Annacis Island was once much smaller; its northeast section was separate and known as Robson Island after its owner, who went on to become a premier of BC. Mitchell Island under the Knight Street bridge was originally three islands: Mitchell, Twigg and Eburne. Sand dredged from shipping channels was used to join the properties in 1937. Elsewhere around the estuary, several other islands—Rowling, Tree, Dinsmore, Wood and Pheasant—appeared as separate features on early maps. All have now joined the mainland or are part of Lulu or Sea islands.