Knowbc Blog
Posted by Howard, Feb 7, 2014
The winter of 2014 has actually set a low temperature record in the Vancouver area, but it's nothing compared to spending record-setting the winter of 1949 in the Fraser Canyon area around North Bend, as remembered by 100-year-old memoirist Frank White in his book Harbour Days, forthcoming from Harbour Publishing in October:
The next thing that happened was the bottom fell out of the thermometer. This was the winter of 1949-50, which turned out to be one of the coldest ever recorded. It started... Read this post
Posted by Howard, Dec 21, 2013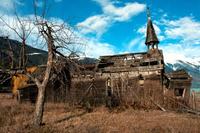 Seton Portage today
In 1884 a shipment of mandarin oranges in Vancouver arrived from Japan intended as a reminder of home for Japanese people living in the province. The small, sweet oranges were quickly adopted by non-Japanese residents and became as much a part of the Christmas season as candy canes, poinsettias, even Santa Claus himself. Mandarins are grown in... Read this post
Posted by Howard, Oct 11, 2013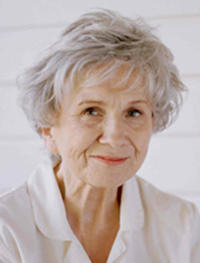 In the flurry of press coverage about Alice Munro, Canada's first winner of the Nobel Prize for Literature, the reclusive Canadian short story writer is invariably described as an Ontario resident who writes about small town Ontario. It is seldom mentioned that she lived for 22 years in British Columbia, formed many of her deepest associations in BC,... Read this post
About Knowbc Blog
This is a blog administered by Daniel Francis, Editor of the Encyclopedia of British Columbia www.knowbc.com. Along with publisher Howard White, we plan to blog about all manner of BC-related subjects, be they cultural, historical, economic or political. We also have invited other EBC contributors to join the discussion. And of course we welcome your comments on whatever you read here. We want to make it a lively space for conversation about what is going on in the province. Join us!