Knowbc Blog
Posted by Grace, Dec 1, 2014
On Remembrance Day, I do what most people do—I buy a poppy, I lend my thoughts to remembrance, I respect two minutes of silence on the eleventh hour. But I've always felt a sense of distance from the people Remembrance Day ceremonies intend to honour, particularly those who were involved in the First World War. The events felt far away, and the number of military and civilian casualties are so overwhelming that it's hard to grasp, except as one more set of statistics in human history.... Read this post
Posted by Howard, Oct 23, 2014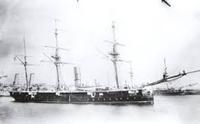 To judge by all the commentators saying Canada will never be the same after a lone gunman entered the House of Commons unopposed before being killed October 22, one might be excused for thinking such a thing had never happened in Canada before, even... Read this post
Posted by Howard, Oct 8, 2014
A new Film Screened at the 2014 Vancouver International Film Festival revives a curious fact about BC sports history, namely that in the early years of the twentieth century the game of baseball was dominated by a team made up of Japanese Canadians.
This year, the story will be retold, getting a big-budget... Read this post
About Knowbc Blog
This is a blog administered by Daniel Francis, Editor of the Encyclopedia of British Columbia www.knowbc.com. Along with publisher Howard White, we plan to blog about all manner of BC-related subjects, be they cultural, historical, economic or political. We also have invited other EBC contributors to join the discussion. And of course we welcome your comments on whatever you read here. We want to make it a lively space for conversation about what is going on in the province. Join us!